admin
This user hasn't shared any biographical information
Posts by admin
Those top blokes and makers of competition and fast road dampers, Protech, have supplied a bespoke engineered shock absorber for an episode of BBC's 'The Speedshop'.
Approached by the presenter of the show, Titch Cormack, Protech was challenged to create a specialist shock for a sidecar that would be comfortable and safe for Titch's close friend Toby Gutteridge, former member of the UK Special Forces (S.B.S), left paralysed from the neck down following a term in Afghanistan.
Toby had a burning desire to experience his pre-injury passion for riding motorbikes, so Titch and Toby developed a plan to create a specially adapted More >

I've long been a fan of the work of Suffolk-based Siltech Racing and the company will be at Stoneleigh 2022 with a couple more new developments.
They've just unveiled a completely new Rose-jointed suspension set-up for Caterham Sevens with their own billet uprights, billet hubs and big brake kit.
It also has a micro-adjustable top arm arrangement and an easy to adjust anti-roll bar.
They have also been working on their own very stiff spaceframe chassis for Lotus Seven-style cars.
More from www.siltechracing.com or call them on 01362 820 456 ENDS.

Burton Power is now offering Burton PowerLeads for the Ford Cosworth BD Series 16v engines.
Burton PowerLeads are manufactured using a premium 8mm ignition cable which is ideal for all applications, including high-performance use.
The ferromagnetic core benefits from a Kevlar and fibreglass base. A ferromagnetic compound is extruded onto the core which is tightly wound with a stainless steel resistance wire that has been bound with a conductive lacquer. This design ensures maximum spark quality with virtually zero voltage loss while suppressing 99.9% of all electromagnetic interference. The cable has a resistance of 5.6Kohm/metre (nom) and a temperature rating from -40 More >
People often think that Gliptone just makes (albeit great) leather care products but the New York-based company actually produces a very large range of car care products and they are one of the most popular detailing ranges in the eastern USA.
The full product line is available in the UK via the good folks at Staingard in Cheshire. One of their excellent products is Glass Cleaner with Static X (an anti-static additive) that gives a streak-free shine can be used on tinted windows and evaporates very quickly. For those that like to know such things, it is also ammonia-free.
Available now at More >
Machine Mart's range of Clarke Green Garage/Workshop units is incredibly popular with car and bike enthusiasts looking to protect their pride and joy, or DIY-ers who want some extra workspace without the costs involved with building, or extending, an existing permanent structure.
The biggest garage available until now was the Clarke CIG81224, measuring 24ft long and 12ft wide, however, that has all changed now …
Clarke has just added two super-size models, measuring 32ft and 40ft long, respectively!
These two models are designed for use with much larger vehicles such as vans, boats, camper vans and coaches. They also provide plentiful extra storage, More >

An MX-5-specific news item BUT there are plenty of kit conversions based on the Mazda two-seater and this will apply to them, too.
DEI has just closed the door on annoying rattles, squeaks and vibrations on the Mazda MX-5 with its new Door Vibration Damping Kit.
Kit No. 50296 is suitable for use on all MX-5 years and models and includes four 6in x 12in pre-cut Boom Mat® pads and two 2in x 24in tape strips for the complete sound and vibration solution.
The door kit reduces noise and vibrations from the metal body and keeps the interior quieter, thus improving interior acoustics.
The More >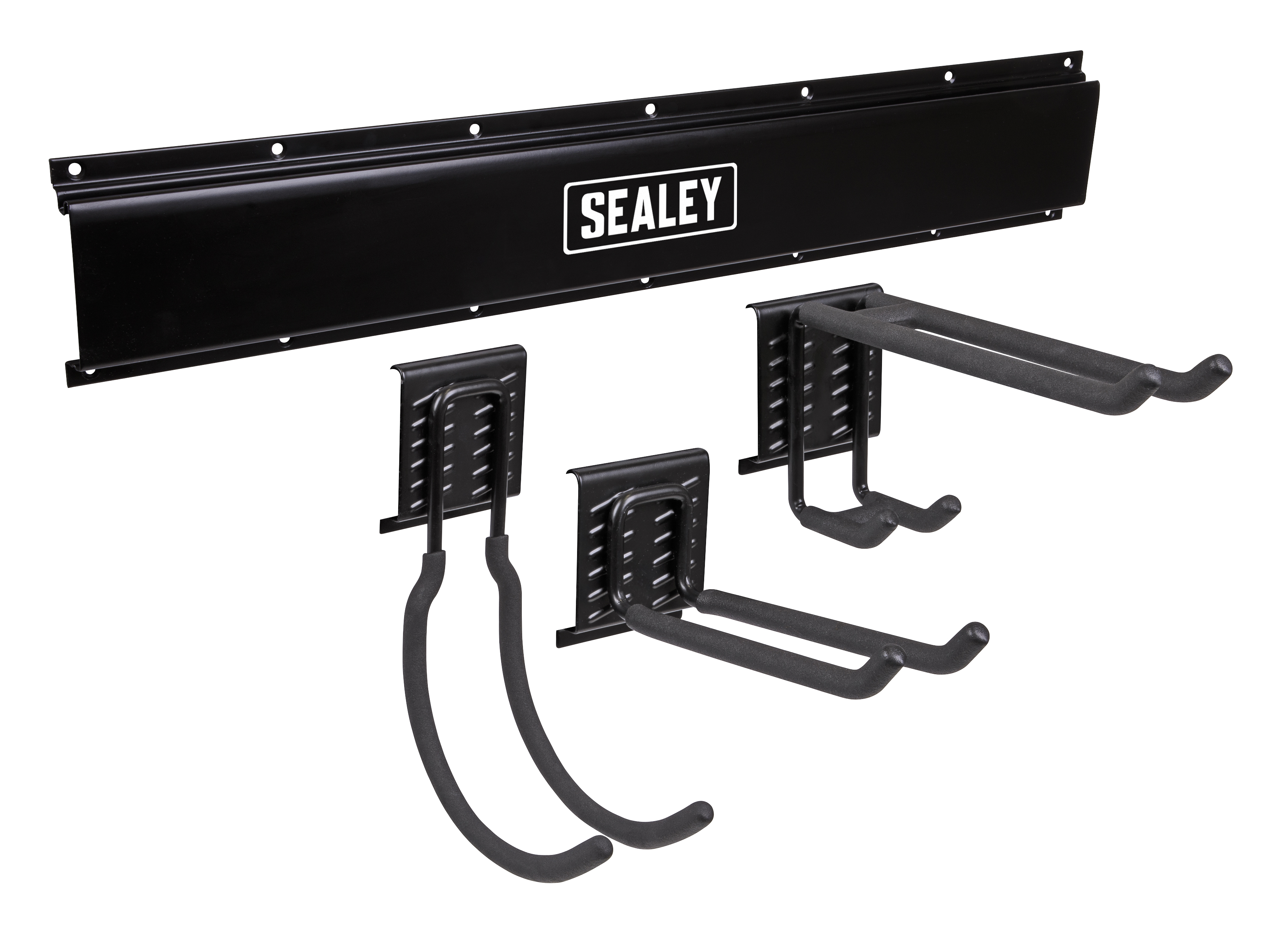 Found in Sealey's Tool Promotion are these Multipurpose Storage Hook Kits, APHKIT1 (four-piece) and APHKIT2 (ten-piece).
The kits are ideal for use in a garage, shed or around the home to help to save space. There are many similarities between them and they are powdercoated to prevent oxidisation, PVC wrapped to avoid damage to tools and equipment and are very easy to install and relocate.
Their hooks can hold up to 20kg, the overall maximum load on a single hook rail is a huge 110kg. The overall width of the hook rail is 610mm
APHKIT1 Sealey's four-piece kit contains a wall-mountable hook rail More >

Most people know that we can transform the usually dim and dangerous dash lighting on our
beloved kit and classic cars by upgrading to LED bulbs, but it has been a source of irritation that standard dimmer switches will then be rendered useless. They are either 'on' or 'off'.
Better Car Lighting has changed all that. For more than a decade, electronic development companies around the world have been trying to produce LED dash lighting bulbs that will dim with the original rheostat. Until now, none have succeeded, but now Better Car Lighting has produced new LED replacements for the original Lucas More >

US-based GBS customer Sean Wally has now completed his Zero build and the car is now registered. His car was painted at Great British Sports Cars and then shipped to Sean in kit form.
Earlier this month another Zero self-build kit was packed and collected and is now on the way to its new owner in the USA with another to follow soon.
At the recent GBS Cars & Coffee event, the company's American representative Paul Barnes was in attendance and he'll be helping coordinate the latest shipments to the USA.
While Paul was at the Cars & Coffee event he did a More >

Sold in the UK for over 36 years, the Airmaster range of air compressors are great value highly reliable machines and are available now via Machine Mart.
These air compressors are ideal for DIY and semi-professional garage, or home workshop use for any job involving spraying, nailing stapling, inflating and more.
The range of high spec belt-driven compressors feature single-stage, two-cylinder pumps and overload protection. All units also include fully automatic stop/start control, twin outlets with on/off tap, outlet pressure regulator with gauge and tank pressure gauge.
With several brand-new models being added to the range soon, the Airmaster range offers either 8- More >