admin
This user hasn't shared any biographical information
Posts by admin
The boys and girls at Dowsetts Classic Cars in Hertfordshire have been with further developments on the excellent Mazda MX-5-based Tipo 184 kit inspired by the iconic Alfa Romeo 158.
The subject of a TV series devised and presented by Ant Anstead, there's also a single make race series for the car organised by the BRSCC.
The company has been working on a roadgoing version and just before Christmas the demonstrator passed its IVA test.
It, therefore, now joins the wonderfully quirky list of road-legal single-seaters.
Starter kits cost £14,490 inc VAT and consist of all the major bespoke components required for your Tipo184 More >

This neat stainless-steel adaptor connects to the speedometer cable output drive to allow a Ford electronic speedometer sensor to be fitted to an older style gearbox (such as a Rocket or Type 9 gearbox).
The adaptor is also compatible with many other makes of sensors that use an M18 x 1.5 thread: for example, Vauxhall, Fiat, VW, etc.
Order as part number REVT9-A at £20 inc VAT with further details from 0208 554 2281 or visit www.burtonpower.com ENDS.

I reckon that these new GRP cam cover wall art will be a hit with kitcar enthusiasts. GS Escorts has produced 'replicas' of Cosworth YB, Lotus Twink, BDA and BDG cam covers.
Seeing this press release it did make me wonder why no one has done this before. You can choose between blue, green, red or black for the Cossie YB or blue and black for Twink and BDA.
I guarantee I'll see a few of these on garage walls in the coming months! A snip at £50.
More from 0151 422 8333 or https://gsescorts.co.uk ENDS.

Following on from last year's superb automotive book releases is a corker from EVRO Publishing called 'Lola – The T70 and Can-Am Cars' by Gordon Jones.
It looks at the most glittering era of sports car racing, the late 1960s and early 1970s and the Lola T70 and its descendants radiated star quality. These big racers, both brutal and beautiful, graced the Can-Am stage in North America as open Spyders and the World Sports Car championship as closed coupés.
Powered by big American V8 engines, they were massively fast and exceedingly popular, both with fans and the racers themselves.
In this important new More >

Mini Spares has announced it now has stocks of the official BMW/Mini Classic A5 and A6 notebooks.
These notebooks feature lined pages, an elastic securing band to hold the notebooks closed and, of course, a classic Mini graphic with the official MINI badge on the cover.
The red A5 sized notebook can be ordered as NOTEBOOK1 at £15.
The green A6 sized notebook can be ordered as NOTEBOOK2 at £11.40.
For more details call 01707 607 700 or visit www.minispares.com ENDS.

Statistics show that breakdowns more than double during the winter period. This, coupled with the fact vehicle usage has been irregular for many drivers over the course of the pandemic, means it is more crucial than ever to keep on top of battery charging and maintenance.
Batteries generally tend to last around five years so if there is any sign of slow starting the battery should be checked and replaced if required.  The Sealey BT2101 provides a fast and accurate assessment of battery condition, even with the battery partially discharged.
Winter months are particularly hard on batteries not only because cold temperatures More >

Summit Racing™ Coolant Crossover Delete Kit for GM LS This new Coolant Crossover Delete Kit converts the GM LS factory four-corner coolant crossover system to a two-corner system by blocking off the steam ports in the rear of the cylinder heads.
That creates more clearance for intake manifolds, eliminates unnecessary plumbing and adds more firewall clearance for engine swaps in tight engine compartments. The kit includes two billet aluminium block-off plugs, sealing O-rings, and bolts and does not require the removal of the cylinder heads to install.
More from www.summitracing.com ENDS.
After spending over ten years down on the south coast in Southampton, the prolific SuperCat has returned to Tiger Racing from the good guys at Southways Automotive.
Tiger sold a lot of CAT E1s and SuperCats and is well-placed to support existing owners and service new orders. The model is available now from www.tigerracing.com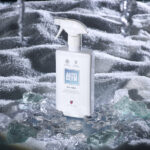 When it comes to New Year resolutions, statistics reveal that the UK's top three resolutions continue to be based around improving personal health and well-being. However, the biggest year-on-year increase is the resolution to spend more time with family.
These facts got Autoglym thinking. Seeing as we often attribute sentience to our cars – saying 'Ouch!' when we hit a pothole, for example – what sort of New Year resolutions would the four-wheeled member of our family make if it was given the opportunity? Surely it would also like to feel greater pride in its appearance and spend more quality time with More >

Now you can install heat and soundproofing material, as well as carpet and headlining, without the mess or masking associated with spray adhesive.
DEI's Adhesive Transfer Tape is a very aggressive, pressure-sensitive, double-sided tape designed to bond materials while maintaining a high-tack level.
The tape is also heat resistant which means that when the sun is shining your headlining won't end up falling on your head! In fact, DEi's Adhesive Transfer Tape will cope with temperatures from -30 to 120 degrees Celsius.
DEI's Adhesive Transfer Tape is available in single (#50205 – £10.94) or dual-roll packs (#50207 – £20.99). The tape measures 3in More >