admin
This user hasn't shared any biographical information
Posts by admin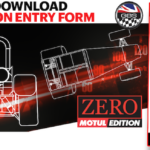 Motul is delighted to announce a new partnership project with bespoke UK car constructor, Great British Sports Cars (GBS): the Motul-Edition GBS Zero. The lightweight hand-crafted sportscar is now in build with the Nottinghamshire company, ahead of a public reveal at the end of July during The Classic at Silverstone.
The Motul-Edition GBS Zero will feature a host of Motul-inspired design features unique to this partnership but, even more than this, the whole build will feature Motul involvement.
GBS is proud of its in-house engineering capabilities and manufactures the vast majority of components from scratch, using Motul throughout the various processes. From More >

The Ford Zetec engine has been the tuners engine of choice for over 20-years thanks to its lightweight, low cost and ease of tuning. Tuners know that one of the easiest ways to liberate power from a Zetec is to fit a pair of Weber DCOE carburettors.
The key component in that conversion is the intake manifold and Webcon can provide a top quality, UK manufactured, 60mm deep intake manifold that allows fitment of both Weber DCOE carburettors as well as DCOE flange EFI throttle bodies.
The Webcon Zetec DCOE manifold is available as part number MW5000 priced at £335.65 inc VAT.
The More >

Burton Power has just released a modified, non-vacuum, Lucas style distributor for the classic Lotus Twin Cam engine.
The distributor is based on a new reproduction Lucas 45D4 style unit, which will suit most engines from standard specification to virtually full race.
The distributor is supplied with a side-entry cap, points, condenser and a rotor arm.
Order as part number FL303B at £174. £24 refundable on return of any X/Flow distributor.
For further details contact Burton Power on 0208 554 2281 or via www.burtonpower.com ENDS.

Love this very cool period-looking radio from Car Builder Solutions. It cleverly disguises the fact it has Bluetooth®, DAB+ and is hands-free compatible.
If you have a more classically styled kitcar or period replica and like a bit of incar entertainment then this could be for you.
You can choose from black or chrome finishes and it costs £150.
More from www.carbuilder.com or 01580 891 309 ENDS.
This item could be of real interest to kitcar enthusiasts. Heatedwindscreen.com part of Ricky Evans Motorsport (Glass) Ltd of Tamworth produces a range of standard and heated windscreens to suit all sorts of classic cars which would naturally enough include a few classic replicas, too, no doubt.
The heated option could be a bonus for those that use their kitcars during the colder months as once it's wired and switched on, small tungsten filaments within the laminate raise the surface temperature of the glass, which is exactly the same thing that the screen on your modern daily driver does.
The company has More >

Now that David Mountain is back in the hot seat at Mountune he's just announced a return to his roots with a new division called Mountune Classic Engines.
From the title, it's pretty easy to work out what the core business will be and much of it will naturally be classic Ford engines although David is happy to look at other stuff. As he cut his teeth under Glyn Swift at Swiftune on Classic Mini engines, I expect a few A-Series to be heading his way.
More from www.mountunestore.com or 01277 226 666 ENDS.
Ideal for DIY and hobby use, the Clarke CRT130 multi-purpose rotary tool kit will shape, engrave, grind, clean, sand, polish and cut at a maximum operating speed of up to 31,600rpm.
The CRT130 allows you to work with an excellent level of accuracy, care and attention, being especially good for intricate and small-scale work that larger rotary tools may struggle with.
This kit also includes a carry case, 1-metre long flexible drive, height-adjustable stand with clamp and a large selection of extras including 40 assorted accessories and consumables suitable for a wide range of applications.
The CRT130 is available for only £35.98 inc More >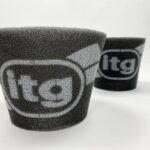 ITG, the Coventry-based induction technology specialist, continues to update its comprehensive application list for the tuning market. The latest introduction to filter down from the company's participation in top-level motorsport is an all-new product line: high-performance Maxogen pleated cotton gauze cone filters.
Every product in ITG's newly expanded portfolio of hand-built intakes sets industry standards in the pursuit of performance and efficiency. The key benefits of this new ITG Maxogen pleated cotton gauze cone filter line include:
Maximum filter surface area for maximum flow rate
Fine cotton gauze element protected by epoxy-coated wire mesh
Choice of unique spun aluminium trumpet or flexible rubberneck for More >
The B-G Oil Bottle Shelf offers a neat and tidy storage solution for multiple oil/fluid bottles in the workshop, garage, truck, trailer, or van.
The B-G Oil Bottle Shelf is manufactured from mild steel with a durable silver-grey powdercoated finish and can store up to ten 1 litre bottles or three 5 Litre bottles, or a combination of each.
The B-G Oil Bottle Shelf can be attached to the wall of a workshop, truck, van, or trailer by its keyhole mounting points.
Price: £59.99 inc. VAT www.bg-racing.co.uk ENDS.

The Lancia Monte Carlo is almost an honorary kitcar! Especially when a few of them have been used as a donor various Italianate rally replicas such as the Lancia Abarth 037, over the years.
Whenever GAZ produces a one-off suspension component for a customer, they then add that part to their catalogue and make it available for other owners of that vehicle model.
This can sometimes lead to some quite obscure parts becoming available. One such example is the GAZ solid suspension mounts for the Lancia Monte Carlo.
These billet aluminium mounts replace the rubber mounts used on production cars and provide a More >