admin
This user hasn't shared any biographical information
Posts by admin

With over £125,000 worth of Samco Hoses on their shelves at any one time, Merlin Motorsport is one of the largest stockists of Samco Sport Performance Silicone Hoses in the country. Lots of companies say they stock Samco stuff, but you will often find the bend or straight you are after is out of stock!
They supply all Samco Raceparts including elbows, straights, T-pieces etc, Classic and Xtreme products.
They also keep a large range of Samco car kits, too.
Go to – SAMCO SILICONE HOSE & HOSE KITS.
More from www.merlinmotorsport.co.uk or 01249 782 101 ENDS.
More >

DEI's new Motorcycle Leg Shield is designed to prevent leg burns from hot exhausts, thus keeping riders safe and pain-free (these will be good for kitcars with side-exiting exhausts, of course).
The universal sized 8in x10in shields feature a heavy-duty outer shell with an insulated inner layer. They slip on and off easily and are made to last.
DEI's Motorcycle Leg Shields simply go around the leg and fasten with easy-to-use hook-and-loop straps. They are fully adjustable and large enough to fit over leathers and riding gear. They are ideal for road use but are tough enough for the most extreme riding More >
Burton Power has announced that it can now offer a standard clutch plate for OHV Crossflow Kent engines that have been mated to a Type 9 five-speed or Type E 'Rocket' gearbox.
The plate is 190mm in diameter and fits a 1in x 23 spline shaft and it can be ordered as part number C784AF at £42.50 inc VAT.
Available now from www.burtonpower.com or at the other end of 0208 554 2281 ENDS.

Traditionally, adjusting the fuel pressure on an EFI system using an in-rail regulator has involved replacing the original fixed rate pressure unit with a higher pressure fixed unit.
Finding the optimum pressure meant having to experiment with different units, but now Webcon has a better answer.
Webcon part WFR060 is a superb quality, in-rail, 0-5 bar adjustable regulator that simply replaces the existing fixed pressure unit and allows the user to accurately set the pressure to the most suitable level with just one unit.
The item is available now from stock and priced at £83.18 inc VAT.
For further details contact Webcon UK on 01932 More >
If you are looking for an all-in-one set which can be used in the automotive, agricultural, industrial and marine industry, then look no further! Sealey's new twelve-piece Grease Gun Adaptor Set, AK4482 is now on sale and in their Spring 2020 Promotion.
This set comes complete in a storage case and inside you will find couplers, nozzles, adaptors and flex hoses. Some of these items include; 300mm Flexi Hose with Spring, 100mm Grease Gun Needle Nozzle Adaptor with Small and Large Quick Connectors, 90° Slotted Connector and more. This can be used with all brands of manual grease guns.
Sealey's complete product More >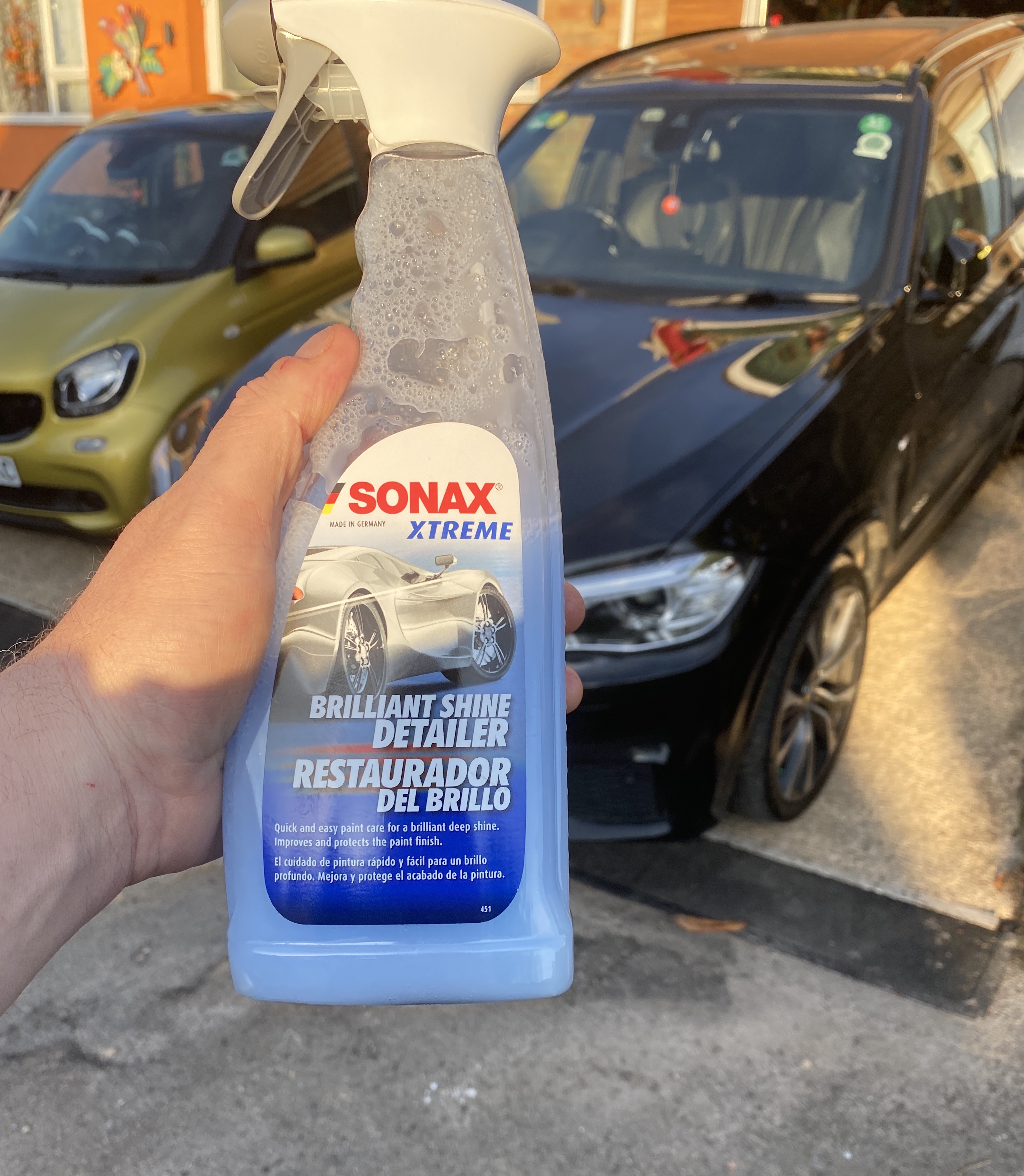 I really rate the German brand, Sonax's Xtreme range of car care products. These are aimed more at hardcore detailers. There are some amazing car care companies in Germany such as Menzerna, Scholl Concepts and of course, Sonax.
A product that I often reach for when one of my cars is in need of a pep up and I need to give it some gloss is Sonax Xtreme Brilliant Shine Detailer or 'BSD' to its friends! If you 'stack' the product i.e. put more than one layer on, you will be completely amazed at the result.
The pale blue liquid is thicker More >
I'm a big fan of the work of Steve Hall and his small yet bijou team at Hall's Garage in Bourne, Lincolnshire. Within their stable sits the Tifosi brand of Austin-Healey Sprite based kits that currently features the Rana, Tifosi SS and Jacobs J.E.M.
A new addition is the range is a Sebring Sprite Fastback or rather a replica of the aluminium-bodied version produced by Robert Peel Sheet Metal Works in Kingston-upon-Thames in the sixties. Why Robert Peel? Well, the company's founders, Fred Faulkner and Alec Goldie were located by a pub called yep, you've guessed it, The Robert Peel!
Anyway, A More >

A couple of years ago Tenerife-based GREX Automotive announced that it was to produce a replica of the TVR Sagaris, which the company say is made using original tools and moulds bought after the Smolensky-period TVR ceased trading.
The company will be producing ten Sagaris kits during 2020 and deliveries have already started. The kit is available in four stages coming in at a thrice under €30,000 (about £27,020 at the time of writing).
Power for the GREX GT comes from the GM LS-series starting off at 485bhp, a fitting motor for a chest-beating TVR tribute. Customers can choose between LS3, LS7 More >

Webcon UK has announced the introduction of distributor caps and rotors for the Sierra Cosworth 2WD and 4WD. A good few kitcars use those engines!
The new parts are superbly manufactured to Webcon's exacting quality standards and will allow the owners of these high-powered classics to maintain their ignition systems and ensure the very highest levels of performance.
The product wears an RRP of £29.56 inc VAT.
For further details call 01932 787 100 or visit www.webcon.co.uk ENDS.

I was out for a walk the other day and got talking to a bloke doing a nice job on cleaning his car (from a safe distance of course!). I always like to see what products other people use on their vehicles.
As it happens he was using some decent products and I was quietly impressed until I saw what he was applying to the faded black bumpers on his car. It smelt like old engine oil and when I challenged him he confirmed that is exactly what it was. He swore by it and reckons it brings the old plastic More >