admin
This user hasn't shared any biographical information
Posts by admin

A rubber tensioner pad pressing against a moving timing chain will obviously wear and require replacement at some point.
Fortunately, Burton Power now has replacement double-width tensioner pads to suit the duplex timing systems found in Crossflow and Pre-Crossflow Ford Kent OHV engines.
The tensioner can be ordered as part number FP219DW and retails at £12.95 inc. VAT.
For further details contact Burton Power on 0208 554 2281 or visit www.burtonpower.com ENDS.

Brakes and excess heat don't get on too well together. However, managing temperature is crucial for performance driving but difficult to achieve. EBC has a new product that might help.
Their new Track Pack makes it easier to manage temperatures and the kit includes new Super DOT 4 racing-spec brake fluid, ten caliper temperature strips and three heat paints and an applicator brush.
This will enable you to gauge and understand how hot your calipers and discs are getting when used hard on say, a trackday and also be able to make any adjustments to help improve performance.
Prices start at £178.80 inc More >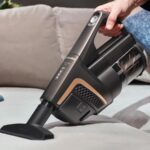 Premium cylinder vacuum cleaner manufacturer, Miele has unveiled its most powerful vacuum cleaner to date.
The new cordless Miele Triflex HX2 is 60 per cent more powerful than its predecessor, Triflex HX1. In addition, it offers an extra-wide, intelligent floorhead that covers more ground in less time. A veritable allrounder, it combines exceptional cleaning performance, speed and flexibility with an improved user experience.  Featuring a patented 3-in-1 design, the Triflex can be configured as a cordless handstick, cordless hand-held and cordless upright vacuum cleaner.
This pioneering system enables the user to quickly and easily change the setup of the Triflex to suit their cleaning needs in More >
Part of the Turtle Wax Hybrid Solutions range is Graphene Acrylic Tyre Shine, a high-performance, wash-proof tyre shine formula that delivers months of protection and gloss.
The product is unique as it has microscopic graphene particles that penetrate and bond with the surface of your tyres which is said to help durability and chemical resistance.
A 680ml spray bottle costs £18 and is available via www.turtlewax.co.uk ENDS.

With summer on its way, now is a great time to stock up on fans and air conditioning to keep you cool in the warmer weather.
Thankfully, at Machine Mart, we stock a wide range of products, designed for both domestic and industrial usage.
For domestic and commercial locations where effective ventilation is needed, Machine Mart sells several Clarke electric fans. With prices starting from £52.79 inc VAT, this range includes floor-standing fans, a box fan, a pedestal fan and a wall fan to suit whatever space you may have.
All models are 230V, have durable construction and come More >

One primarily for our American readers …
Nobody likes hanging out in a hot vehicle. Fortunately, LizardSkin Ceramic Thermal Insulation Coating can reduce interior temperatures due to engine and solar heat transfer by up to 30 degrees F.
Just spray a single coat on floorpans, door panels, and other interior surfaces. Unlike mat-style insulation, the water-based coating is easy to apply to irregular surfaces and creates a tough, seamless moisture barrier on exposed metal to prevent corrosion.
LizardSkin Ceramic Thermal Insulation Coating is water-based for easy clean-up, is Class-A fire-rated, and cures in approximately 24 hours. LizardSkin's handy application calculator will help you determine how More >

I really like this new BMW 507-inspired body conversion based on BMW Z3 from body kit conversion meisters, Tribute Automotive.
The Dorset-based company is renowned for its innovative and affordable bodykits and among them are several based around the BMW Z3, including their take on the AC Cobra (Kobra) and several exotic-flavoured models.
Their latest arrival – also Z3-based – is a convincing pastiche on the lovely BMW 507 Roadster. A beautiful car, the BMW 507, was only made between 1956-59 and was intended for the US market.
Porsche importer North America, Max Hoffman also handled the BMW brand in More >

Very impressed with these new bamboo-based microfibre cloths, super soft, very absorbent and environmentally friendly, too. Oh … and yes they really are made from bamboo!
I really dislike shoddy quality microfibre cloths and they really can be variable. If you choose a high-quality polish, wax or sealant it can be badly let down by a cloth that doesn't buff the car's surface properly.
I love these new ones from Pushing Cloth which is said to be 150 per cent more absorbent than standard microfibre cloths and according to the man behind the product Andy Day the plushness comes from the fact More >

One of the many great items listed in Jenvey Dynamics' catalogue is their ETA2 Motorsport electronic throttle actuator, designed and manufactured in-house.
The item has been created specifically for use with motorsport and high-performance engines and it will operate Jenvey individual throttle body systems as well as other applications.
Weighing just 500gm it wears part number ETA2 and costs £669.60 inc VAT.
More information from www.jenvey.co.uk or at the other end of 01746 768 810 ENDS.

Mio, the leading provider of vehicle dash cams in Europe and Asia Pacific, has introduced its new MiVue 818 dashcam. Arming drivers with protection and support on the roads, the Which? BestBuy dash cam boasts high-quality recordings for footage that can be used in the event of a claim as well as a host of features that aim to increase the safety of those using it on roads.
A Wi-Fi and BluetoothÒ enabled dashcam, it is great value and easy to use. The MiVue 818 is available from Currys, JD Williams, Robert Dyas, Studio and the Mio website for £139.99. Studio is also selling the MiVue 818 with the More >