admin
This user hasn't shared any biographical information
Posts by admin
Soft-trim maestros, Woolies has some new sponge seals in stock. All products are available by the metre or if you want roll prices just ask Woolies for them.
Also, the alloy end caps for running board treads are now back in stock. Woolies have had these manufactured as they were no longer available.
Self-Adhesive Ribbed sponge (Part No. 469)
A really useful self-adhesive sponge, approx 10mm (3/8in) wide and 5mm tall and only £1.20 per metre.
Self-Adhesive Bead (Part No. 470)
Another self-adhesive sponge seal, very collapsible sponge tube approximate height is 19mm (¾in) and the foot is approximately 14mm wide.
A good option if you have a gap that varies as More >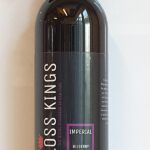 I've known about the Gloss Kings brand for some time and was very pleased to hear that in addition to selling other people's products they've recently launched their own range of products.
I recently needed to clean some filthy wheels on one of my cars so decided to put their new Bloodline iron fall-out remover and Knight, their wheel cleaner through their paces.
The rear wheels weren't too bad, so I used Knight on them, while the fronts were caked in crud so I reached for the more aggressive Bloodline product to help shift the grime and brake dust.
Firstly, Knight. It's one More >
Blitzworld has announced that their DX10 buggy is now road-legal – and designated as the DX10RL – and the model is the first in-house designed motorcycle-engined buggy to come from Steve Malpass' company.
Power comes from a 300cc engine with a twist-and-go CVT transmission and can achieve speeds of up to 50mph and a fiver under ten grand is the price for a turnkey version which comes with a current registration number and two-year parts and labour warranty.
More information from www.blitzworld.co.uk ENDS.

I guess UK car care enthusiasts are well aware of the Gliptone range of leather care products that have been available for ages and work really well. I must confess that I always thought that they were made in the UK.
Wrong! Gliptone actually hails from New York (in the brilliantly named, Ronkonkoma, to be precise!) and they have been around since 1947 and contrary to what I thought they make a full range of car care products and not just leather-related stuff, either.
They are represented in the UK by the same Chester-based company who produce the Liquid Leather and Staingard More >

This versatile new mini precision hammer from Laser Tools (part number 7615 for the multi-head set or 7617 for the hammer separately) has a multitude of uses but is primarily designed for popping in trim clips; the handle is also a neat and flexible pry-bar, useful for removing trim clips.
The hammer is light-weight, and 175mm in length. If you buy the hammer on its own, it is supplied with a soft head and a hard head. If you buy the full set, you get six different heads: copper, rubber, aluminium and steel rounded heads, and copper and plastic flat heads. More >

The Clarke CMTC1 Manual Tyre Changer is a great tool to have in any garage, workshop or even mounted in the rear of a van.
The CMTC1 has a heavy-duty steel construction and a tough powdercoated finish. Featuring a bead breaker and demount/mounting tools, this manual tyre changer will change tyres on wheels up to 19in in size.
This model is available for £214.80 inc VAT.
More information from www.machinemart.co.uk ENDS.

Factory Five Racing is almost definitely the largest kitcar manufacturer in the world in volume terms and although a variety of people have personally imported their kit packages here over the years the Massachusetts-based company has never really had an official agent in the UK who have imported their complete range – until now.
Dan Walsh of Tech-Autos of Frome, Somerset has been restoring and modifying a variety of cars for several years and he recently did a deal to represent Factory Five here. He'll be bringing in most of the range including Roadster, Subaru Impreza-based 818S and Type 65.
Dan will More >

If you are a fan of the Porsche Speedster replica then you might be interested to know that new Chesil owners, Westfield Sports Cars has just unveiled a new website dedicated to the Chesil product, including details on kits, turnkeys, conventional Beetle-base or their pure electric version.
I spent an enjoyable 20 minutes trawling the site and found it very informative. You will too, so visit www.chesil.co.uk or call 01384 400 077 ENDS.

Burton Power has announced that it now has universal mirrors that are perfect for track use. They feature convex glass to provide a wide field of vision to give you the best view of what's behind you.
The mirror fastens to the rollcage front crossbar using the bolt-on brackets provided for a secure fitment that will not vibrate loose. All the brackets are slotted to provide a wide range of adjustment and are secured to the mirror using two wing knobs that allow for simple adjustment by hand.
The kit includes 1 x mirror and 2 x mounting brackets.
Order as part number More >

The craftsmanship of MOMO's artisans reaches new heights with the Targa Heritage Gear Shift Knob.
Mahogany and beechwood have been expertly combined and shaped into a sphere to create a contrast between colours and materials. The crown jewel of this shift knob is the vintage tobacco leather top, stamped with the MOMO Heritage logo to ensure no-one is left in any doubt as to its pedigree. The short, round body of Targa fits perfectly on open palm grip, giving full and ergonomic control of the gear shift.
It is priced at £179.99 inc VAT with more from 01268 764 411 or visit www.momo-uk.co.uk  ENDS.
More >