admin
This user hasn't shared any biographical information
Posts by admin

Ever since extreme turbo engines hit the scene, engine builders have been searching for a better way to hold intake charge pipes and other pressurized plumbing on their engines together. Traditional silicone couplers can blow apart as the boost climbs, and other methods like welding the pipes together are no good because the welds will crack and fail as the engine flexes.
Vibrant Performance HD Clamp Assemblies securely join two pipes together in applications making up to 800 PSI of static boost pressure. The clamps are also flexible, allowing up to 12 degrees of telescopic and angular movement to withstand all the More >

With the summer over most MG Midgets and Austin Healey Sprites will be heading to the garage for the winter and if an overhaul is planned it is a great time to fit a Fidanza Aluminium Lightweight Flywheel.
Fidanza lightweight flywheels offer the following benefits: • Faster throttle response and quicker acceleration • Additional horsepower to the wheels (reduced parasitic losses) • Smoother, faster shifting • Easier braking, more effective slowing (due to reduced rotational mass) • Reduced clutch wear and improved efficiency (from better heat dissipation) • Cost savings and longevity (thanks to Fidanza's replaceable green friction plate – no need More >

During the 1970s and 1980s, many high-performance cars (such as the Ferrari 308, Citroën SM and Aston Martin V8) were fitted with the Weber DCNF carburettor and many of these applications used a custom-made cast aluminium air horn.
This air horn has been out of production for many years, but now Webcon has made them available once again.
Part number 5284800100 is supplied as a complete kit including a cork gasket, mounting screws and washers and is available from stock at £67.36 inc VAT.
Available now from 01932 787 100 or www.webcon.co.uk ENDS.

Burton Power is now offering a reproduction of a SOHC Pinto-spec sump aimed at classic Escorts, but as this engine is fitted in hundreds of kitcars it's very pertinent to totalkitcar readers.
Burton Power has introduced this sump as good used sumps are now becoming rare and expensive.
While reproducing this sump, Burton Power has taken the opportunity to redesign the sump baffle so that it provides far more protection from oil surge than the original version.
The modified baffle is designed to always keep the pick-up surrounded by oil even at all times under extreme surge conditions. The Burton Power sump features More >
Our good friends at Woolies always have what you need when it comes to soft trim parts.
They stock the stuff you need and always look out for stuff you need but is hard to find or dare I say, unobtainium.
They now have white hidem banding in stock, which is an addition to an already very good range of colours.
It's great for finishing off trimming jobs eg across the front of hoods, seat edges and panels. They even have it made out of Duck material (canvas) which goes well with mohair or double duck hoods.
More from www.woolies-trim.co.uk or 01778 347 347 ENDS.
More >
Whether your Beetle, Beetle-based kitcar, Ghia or Type 3 is pushing some serious power, or you just like to have the utmost confidence when it comes to applying the anchors, this kit is for you.
Developed in partnership with EMPI, these Wilwood twin-piston calipers are a direct replacement on your original disc brake spindles but also fit early and late dropped spindles and work if you use Wide 5 adapters too.
Supplied with pads and designed to fit with stock discs and standard hoses these billet aluminium beauties will certainly do the job when called upon. Not to mention look champion behind More >
While Machine Mart prides itself and is known across the country, for the expansive range of tools and machinery on display in its 65 superstores, what some people may not know is that over 15,000 "Xtra" products, from big-name brands, are available to purchase online at machinemart.co.uk.
The Machine Mart Xtra range offers what you'd expect, MORE power tools, MORE hand tools, MORE garage equipment, but it also extends to everything from office chairs to sanitiser stations.
So, if their catalogue doesn't quite have what you need, or you can't find it in-store, head to www.machinemart.co.uk today and take advantage of thousands of More >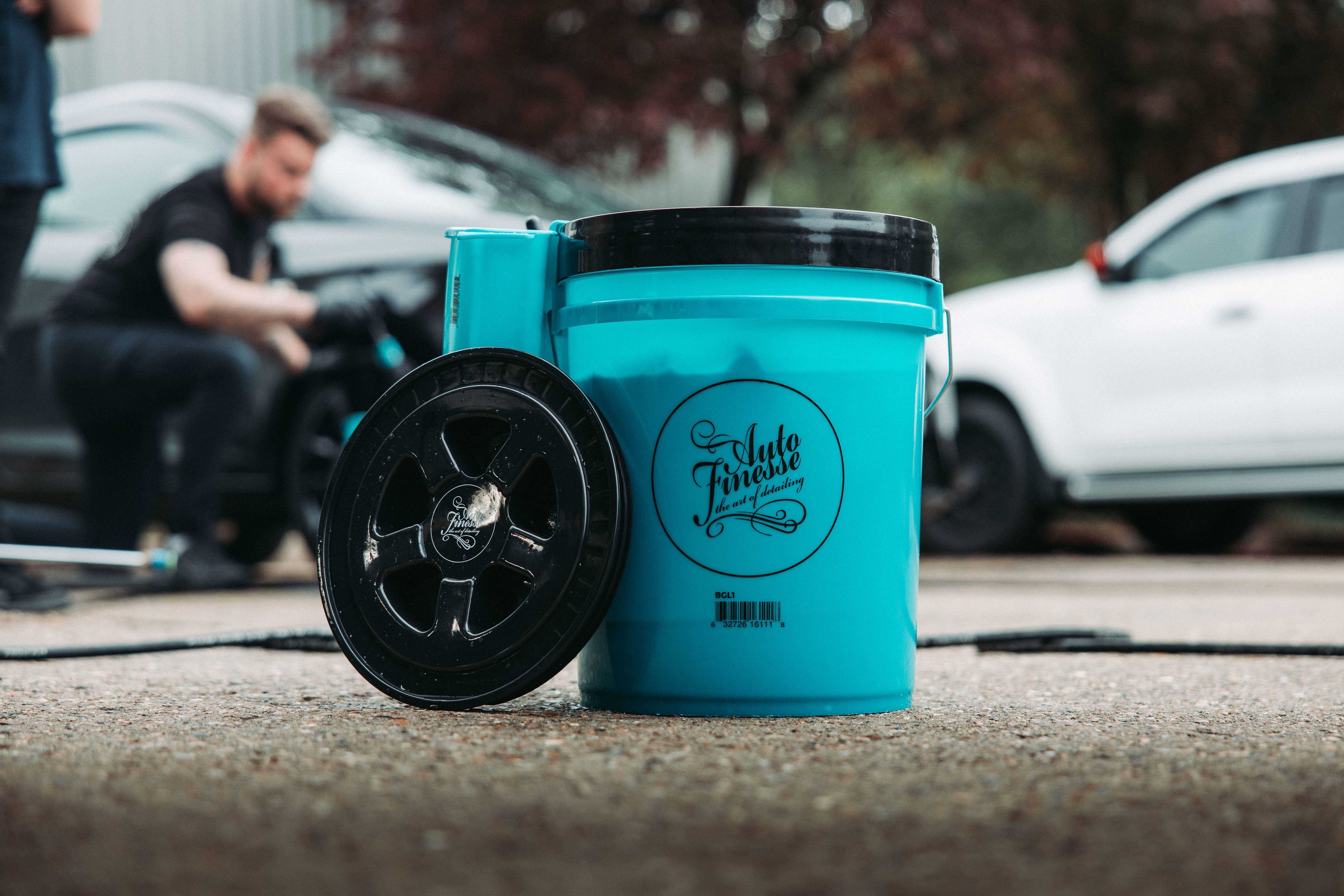 Designed for use in the pre-polish decontamination stage, ObliTARate Gel from Auto Finesse is a brand-new formula, developed in the form of a viscous liquid, designed to linger on surfaces for as long as possible as it actively dissolves sticky contaminants.
Safe for use on all painted and powdercoated surfaces, along with glass, solvent-resistant plastics, bare metal and brightwork trim, this solvent-based gel quickly melts away tar spots, glue residues, traffic cone rash and overspray, suspending them in the solution, above surfaces, and allowing them to be safely wiped away.
ObliTARate Gel is available in 500ml and 1-litre bottles, priced from £13.95.
More More >

Sealey's Winter 2021 Promotion was launched 1st September 2021 and is packed full of fifty new products and deals with savings of up to 88 per cent off the list price, featured throughout a bumper 64-pages!
New additions to Sealey's Lighting Range include the Interchangeable 3-in-1 COB LED Inspection Light and a 9-in-1 Penlight Multitool. You can also find new products in the Heating, Road Safety and Battery Charger ranges.
There are also fantastic deals on Sealey's existing ranges – page 25 highlights their 2tonne Low Entry Short Chassis Trolley Jacks with Accessory Bag Combos available in orange, blue or hi-vis green More >

Keeping your turbo or supercharger system's air intake temperatures low is the key to reducing the impact of heat soak and detonation and consistent power output. Air-to-water intercoolers like the ones made by Mishimoto are the way to do that.
Water can absorb and dissipate heat more effectively than air, so a smaller air-to-water intercooler is just as effective as a much larger air-to-air system. Having fresh water cycling through the core means more consistent intake temperatures, too.
Since air-to-water intercoolers don't have to be directly exposed to an air source, you can put one anywhere in the engine bay. That helps More >