admin
This user hasn't shared any biographical information
Posts by admin
As efforts are ramped up to minimise emissions of modern vehicles and improve fuel efficiency during the current cost of living crisis, the use of fuel additives is under the spotlight once again as a potential solution to soften the price of filling up.
Fuel additives are developed to reduce emissions, improve fuel consumption and clean up fuel system components. A cleaner fuel system will burn more efficiently, giving more power and cutting emissions that typically contain unburnt fuel and carbon.
Research carried out by Aberdeenshire-based fuel additives developer Fueltone Pro has found that the latest advances in additive chemistry are delivering More >

Ring Automotive has launched the RPPL260 and RPPL360 jump starter products, enabling super-quick charging of vehicle batteries and power delivery-enabled devices.
Both the RPPL260, with its 200-amp output, and RPPL360, with a 300-amp output, feature PD30W, a 30W power delivery method allowing devices to take on large amounts of power in a shorter timeframe.
Henry Bisson, marketing director at Ring, said: "The RPPL260 and RPPL360 offer a versatile solution to get drivers moving again following a flat battery. The powerful, safe and compact units are ideal for all vehicles, from medium cars to vans, providing rapid recharging using PD30W power delivery.
"Both products More >

The Scratchshield is a handy product when cleaning your car. It sits in the bottom of your bucket and stops crud and debris from being picked up with your sponge when washing your car. Some twenty years after it was first announced a new version has just been unveiled.
It's called the 'Grit Magnet' and has been launched by Wizzard Products due to the considerable amount of tiny dirt and fall-out on your vehicle's bodywork that contains ferritic particles. With Grit Magnet, a small magnet is inserted into one of the Scratchshield's legs.
In tests carried out More >

Gradient Engineering is a company tearing up a few trees with their range of genuine direct-to-head throttle bodies that have been developed through motorsport use.
The list of engines that can be catered for is a growing one but currently includes Mazda MX-5 (NA and NB), Ford CVH and Ford Zetec. The bodies are individual type and are spaced to suit the engine.
There are no bends and no intermediaries and are available in all sorts of anodised colours including black, orange and blue with prices starting at around £1995 inc VAT.
For more information contact www.gradient-engineering.com or 01455 891 321 ENDS.
More >

Westfield Sports Cars were out in force at Stoneleigh 2022 and the company reports good order books. They are particularly flying with their Chesil Speedster both in kit and fully built formats
Although the Chesil E electric version is attracting a lot of attention – not to mention orders – the traditional Beetle-based original is still doing well.
The Classic Chesil with air-cooled engine costs from £32,995 in VAT in complete kit form or from £41,170 inc VAT in fully built guise.
Meanwhile, the electric Chesil E with 120kW motor (0-60mph in under five seconds!) that gives an approximate range of 200-miles on More >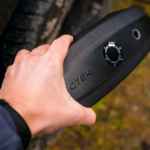 The spring ritual is a must for any kit or classic car owner because when it finally comes to hitting that open road again it's essential to make sure that your pride and joy is ready, including, say vehicle charging specialists CTEK, making sure your batteries are in tip-top condition.
Even if you have 'winterised' your classic car as best as you could, it's still a good idea to check everything over. There's nothing more annoying than planning that first glorious drive and finding your battery is dead.
Taking care of a classic car isn't the same as looking after a new More >

If your kitcar is equipped with a Lucas 22255 dynamo it might be showing signs of wear and tyre. Help is at hand from the good folk at Car Builder Solutions and their Dynamo 110483 Lucas Replacement.
It is 12-volt and 11-amp and has a 15mm diameter shaft that is 18mm long with a 1/8in 'key'.
It rotates clockwise and you need to know that because that sort of information is vital with a dynamo. It can accommodate all mounting holes from 8mm to M8.
The case diameter is 102mm and the item weighs 5.6kg and it wears the part reference '#DYNAMO3'
You can More >

Great to see Tim Dutton exhibiting at Stoneleigh and he brought along his new improved Surf model, which features a redesigned bonnet. Basically, Tim has done away with the previous side strakes and altered the moulding into a much more cohesive and visually appealing panel.
You can buy a Surf or its sister, Reef in kit and fully built form and if you are going the DIY route the good news is that Tim now does a lot of the hard work for you. He's all heart is Mr D. Seriously though; the reason is that it makes it easier for More >

Those trim meisters at Telford-based Intatrim were at Stoneleigh last weekend with a stand abounding with their seating handiwork.
The company can supply a whole range of 'off the peg' seating and trim solutions for your project but in recent years have begun to specialise in Cobra replica interiors as well as bespoke creations. They also include lots of optional extras as standard such as fastener covers, over mats and bum warmers. See their website for full details.
Find out more at www.intatrim.co.uk or call 01952 587 672 ENDS.