admin
This user hasn't shared any biographical information
Posts by admin

I'm a big fan of the new Aenso (they pronounce it 'Enzo', incidentally) car care brand. Japanese technology produced in Europe. I was initially quite taken with their branding and packaging, which is completely different to others but then I delved a bit further into the products themselves and of the nine thus far released all have a reason to exist and make a difference to the task in hand.
I've been using their pair of tyre products this week with some success. Revolve is a tyre cleaner while its brother, Orbit is a dressing.
The labelling contains the message 'Professional Car More >
If you are in the need for some bespoke brake-lines made up and wish to use those made in Devon by Goodridge, Merlin Motorsport has a dedicated 'Goodridge room' where they can cut, swage and custom-make whatever you require.
I tried hacksawing a braided brake-line once and ended up with lacerated hands and a shocking looking mess. An expensive mess, too.
Merlin has all the proper machinery and equipment at their recently expanded HQ at Castle Combe circuit in Wiltshire to make up bespoke brake- and oil-lines quickly and easily.
They have every union and hose known to man so if you've got More >
This is a useful little gadget to keep in your top pocket, just introduced by Laser Tools – it's an all-in-one telescopic inspection mirror, magnetic pick-up tool and scriber (part number 7800).
The pen-sized tool folds up neatly to just 150mm long and clips neatly in the pocket but extends to a full 680mm. The mirror is a useful 40mm in diameter and can be rotated through 360° and adjusted to any angle. Unscrew the mirror and you now have the magnetic pick-up tool. The magnet is pretty powerful – it will hold 454gm – really useful with that extended reach.
At More >
New from Mr Elderfield and his incredibly helpful team at Rally Design in Swalecliffe is this cool Blackline LED balance-bar display.
Dave told me: "This product has taken some while to develop, the interaction between the detent knob, gearbox ratio, potentiometer and LED display was difficult to achieve, it was important that one click of the detent knob revealed a new LED light in the display."
Anyone who has seen a driver, with his head in the footwell, trying to determine the position of the balance bar bearing within the brake pedal will see the value of this innovative product.
Meanwhile, there's the More >

During hot weather many kit and classic car owners may have experienced hot starting problems associated with fuel vapour lock on cars equipped with carburettors.
DEI's new Vapor (note US spelling when 'Googling') Block™ Fuel Line Sleeve provides an easy, sensible and low-cost solution that prevents rough idling and difficult starting caused by vapour lock.
The sleeve has been designed to greatly reduce heat in the fuel line thus keeping the fuel cooler and below evaporation point. The DEI Vapor Block Sleeve installs easily thanks to a split design and adhesive flap.
There is no need to disconnect the fuel line to install. More >

Vehicles with cockpits exposed to the elements – like many kitcars, are not the place for gauges that can't stand water, dirt, or vibration. Longacre Racing makes analogue and digital gauges that are not only waterproof, they're sealed against dirt and dust, and designed to resist vibration while providing accurate readings.
You won't have to remove the gauges when you're hosing out your vehicle, a nice plus. Mind you, I'd always advise against liberally hosing out a car's interior. I'd be very worried about frying expensive electrical components. You know what happens if you inadvertently tip coffee on a computer keyboard, More >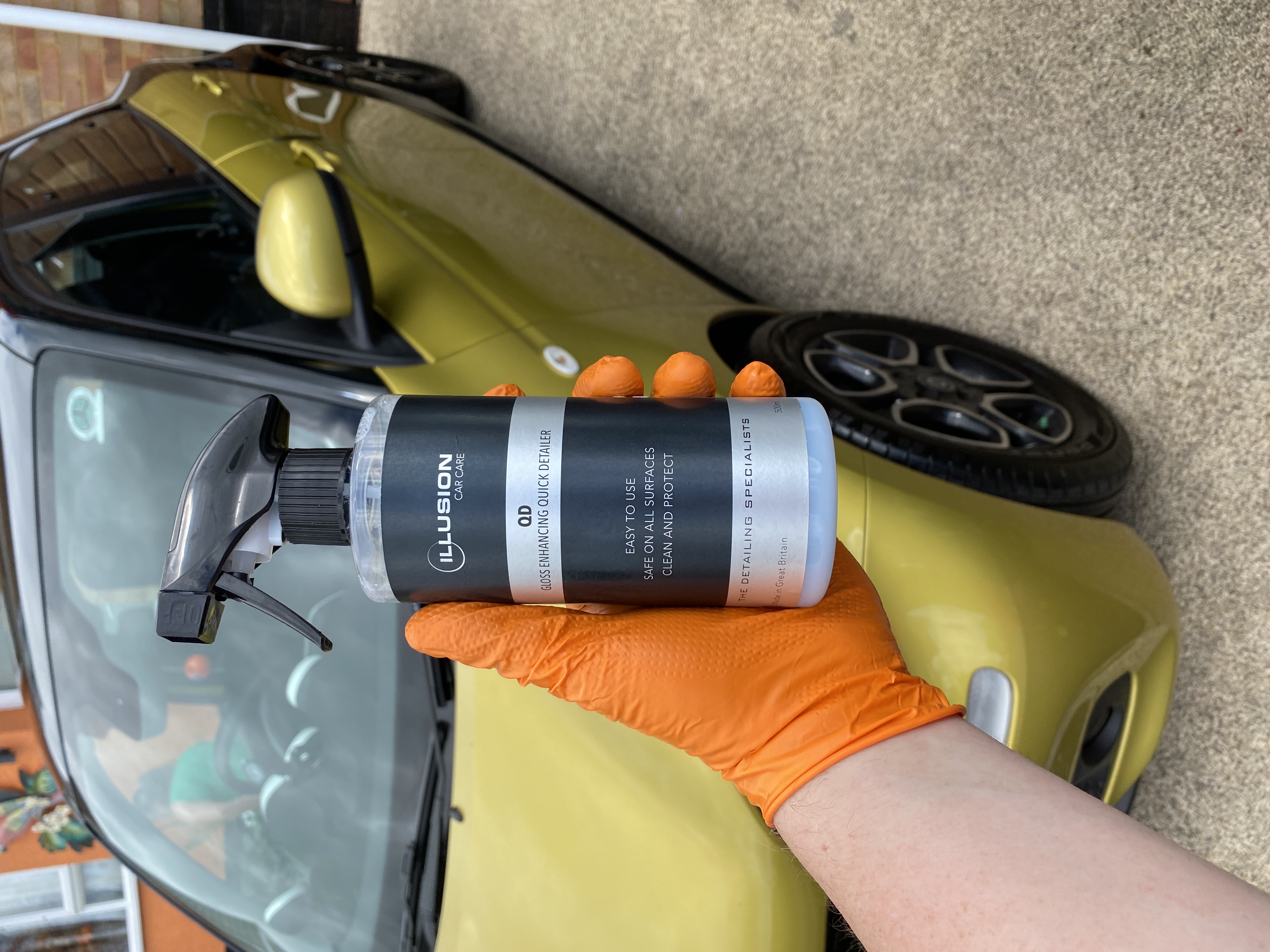 Loving the pale blue 'Gulf' colour of this quality quick detailer from Illusion Car Care or Illusion QD with Gloss Enhancer to use its correct name.
It's safe on all surfaces and has a lovely bubblegum scent but not like most others, Bazooka Joe.
It goes on evenly thanks to the quality spray trigger (massively important, to me) and evaporates quickly. I always like to see if the claims that products are 'wax and coating safe' are true and this one didn't harm my previously applied sealant, but definitely did leave a radiant gloss. It flashes very quickly making it very to More >

This superb range is ideal for providing a ready source of electrical power for camping, caravanning, motorhomes, market stalls, boats, you name it, really.
These models use 'Sine Wave Technology' ensuring the delivery of clean and stable power, vital when running sensitive electrical/electronic equipment such as TVs, computers and laptops.
Maximum power options available are 800W, 1100W and 1800W and all feature easy to start, efficient four-stroke engines that include an 'Eco' throttle system and low oil/overload shutdown for greater fuel efficiency and reduced running costs.
They are compact, super light (from only 9.3kg) and housed in a stylish case with rubber feet More >

A very cost-effective product, pH Neutral INFINITY Snow Foam from dMAX landed on my doorstep the other morning.
A lemon smell that to be honest wasn't that attractive not when you can go to the extreme lengths of finding snow foams smelling like watermelon or indeed, Cherry Bakewells!
It also appeared runnier than most others but with a dilution rate of 10:1, it certainly should go far. I found that because it is so watery dosage is tricky, but less is more.
Levels of foam and suds were very high with a lot of cling and long dwell time on offer here (at least More >

Following the launch of the Nomad in 2015 and the supercharged version in 2016 Ariel Motor Company has announced the ultimate version – the Nomad R.
As a limited edition of just five cars, the Nomad R with feature an increase in power to 335bhp, a six-speed sequential Sadev gearbox and Bilstein MDS dampers taking the R version of the Nomad to yet more extreme levels of performance. Designed and tuned to 'Tarmac Rally' specifications the Nomad R gives ultimate performance in an on/off-road car biased towards road and track use.
Said Henry Siebert-Saunders, manager of Nomad development; "We've used knowledge gained More >