admin
This user hasn't shared any biographical information
Posts by admin

The first step to returning one of the world's motoring icons to its true place – on sale in its spiritual home, the UK – took place recently with the shipment to Britain of the two new AC Cobra models announced last month.
The AC Cobra Series 1 'electric' is a faithful recreation of the Cobra but with a modern, emissions-free electric powertrain while the Cobra '140 Charter Edition' features the same 2.3-litre high power engine used by Ford in its latest Mustang Mach-E model.
The cars are each being produced in two limited editions of 58 cars for sale in the UK. That number is More >
As well as producing the superb RPX MG TF – and MGF, don't forget – body conversion kit, Lowestoft-based RPS Ltd also produce GRP enhancements for MGB Roadster and GT (particularly good for 'rubber-bumper' cars) plus the VeeBee Wing kit.
The latest parts to be added to their growing inventory are these cool valances, which are bolt-on items (not bond on as a lot of these are).
The price for individual panels is £138 for the front and £118 for the rear. They can also supply a full kit (with fibreglass grille surround etc), which is detailed on their Facebook listing – More >
Cal Trump 0f T89 Designs is a skilled engineer and offers a selection of racecars in plans form. His latest project is called the Razorbill.
It is a Lola-bodied sports racer/Formula Libre-style project that Cal says is designed to bridge the gap between kitcar, trackday car and out-and-out racing car and is eligible for a variety of open sport race series, sprints and hillclimbs.
It is underpinned by a 'self-jigging' MSA-compliant spaceframe chassis with race-proven suspension and brakes.
A true single donor car using a VW/Audi 20-valve turbocharged engine delivering anywhere between 150-400bhp. Incidentally, the body is an off-the-shelf Lola 492 'shell which More >
When removing or installing studs, it's important not to damage the threads. This new stud remover and installer from Laser Tools (part number 7804) lets you remove studs from cylinder heads, etc, without damaging them. It also lets you install new studs tightly and firmly without damaging the new stud threads and enables a torque wrench to be used if required.
Four sizes of remover and installer are provided, covering the most common head and manifold stud sizes: M6 x 1.0, M8 x 1.25, M10 x 1.25 and M10 x 1.5. To remove a stud, screw on the remover until the More >

Sealey's NEW August 2020 Vehicle Service Promotion is launched on August 1 and is valid to November 30, 2020.
The 40-page promotion is packed with over four hundred products which are specifically for automotive servicing and includes discounts up to 80% off list price and free items. It features over 45 new products, including the MAC04D & MAC05D 12V Digital Tyre Inflators, BT2011 Digital Start/Stop Battery & Alternator/Starter Tester and the TSTPG12 Digital Tyre Pressure & Tread Depth Gauge with LED.
Take a look at the new DPF1 and CC230V workshop machines. Cutting-edge technology allows for same-day Ultra DPF cleaning and HHO More >
If you are planning on upgrading from a dynamo to an alternator (or even, but not really likely, a dynator) for your older-type kit possibly featuring (but not restricted to) a Ford sidevalve engine but don't want to modify your wiring loom or you'd prefer to keep the engine bay retaining its as-original look then 105-Speed has the answer with this Lucas-style 'dummy' voltage regulator.
It's a direct swap for the original – and redundant – regulator and has the added benefit of a 50-amp fuse on the charging circuit.
It has an RRP of £59 and is available via www.105speed.com or at More >

With more pubs, restaurants, gyms and shops re-opening, and Boris Johnson suggesting people return to the office, maintaining good ventilation is important in helping us all get back to a more normal way of life.
According to the Health and Safety Executive (HSE), good ventilation in the workplace can help reduce the risk of spreading coronavirus, so firms should focus on improving general ventilation.
The HSE advises increasing the supply of fresh air by opening windows and doors (unless fire doors) or through mechanical systems. This will make people feel safer and give them reassurance to return to the workplace.
Open windows alone might not be enough More >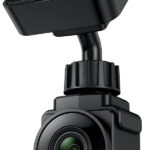 Pioneer's dash cameras can be described as providing a third eye on the road. Recording what is in front of them with diligence and in full HD resolution, they offer peace of mind in being able to capture events in real-time, which, in turn, can protect the user from fraudulent insurance claims.
The latest model to join the Pioneer dash camera line-up is the new VREC-DH200, an ultra-compact, forward-facing model that offers a class-leading level of features yet requires the least amount of windscreen real estate.
Pioneer VREC-DH200 highlight features:
* Wide 130-degree recording angle * Full HD recording * GPS data tagging More >
Gardner Douglas Sports Cars and ClubGD are joining forces for a to celebrate GD boss, Andy Burrow's sixtieth (I refuse to believe that! – Ed) birthday and the little matter of thirty-years of Gardner Douglas.
ClubGD has identified a Javelin event at Blyton Park on Saturday, September 12, to gather together as many owners as possible.
Even if you haven't finished your build you can come along for free to watch and catch up as long as regulations around the pandemic are eased, of course.
It is an 'open' trackday so there will be other cars on track too. The cost is £149 for the More >
Regular readers will know that we were the proud builders and owners on MG TF-based RPX made by Garry and Julie Hutton at RPS Ltd in Lowestoft (Garry of being the 'G' of GCS cars, who made the Morgan-flavoured Hawke).
Although I have dangled the car for sale a couple of times over the last four-years I really don't want to sell it but when garage space is at a premium you at least have to go through the motions to keep 'er indoors happy!
Anyway, back to RPS and has announced a very fetching and stylish new hardtop for the RPX. More >