admin
This user hasn't shared any biographical information
Posts by admin

Here's one primarily aimed at our North American readers.
With fourteen types to choose from, you should have no trouble finding the right Longacre Battery Disconnect Switch for your kitcar.
By cutting off electrical power to your car, a disconnect switch will dramatically lower the risk of a fire from ignited fuel or a short circuit in the event of an accident.
Longacre rotary turn switches are rated at 175amps continuous/1000-amps surge with a voltage capacity of 6 to 36 volts. Some have an alternator disconnect circuit to prevent damage to the alternator diodes when the battery current is switched off suddenly.
Waterproof versions More >
The Blackwell SPR1 body conversion is a pretty cool thing and one that often goes under the radar.
The Essex-based company run by Wayne Blackwell has been enjoying some success with their Mazda MX-5 Mk1-based kit and although it's not a replica there's some definite Blackpool influence in the styling.
It's certainly a good way to lift a possibly tired MX-5. Two versions are available – Coupé and Targa with kits priced at £3595 and £3250, respectively.
The packages include GRP bonnet, sills, door skins, rear clam section, a pair of quarter lights, taillights, headlights and indicators.
You'll require a few extra bits and More >

Starting his career at the Cooper Car Company, Simon Green was tasked with making the company's steering wheels. From working with Cooper, Simon moved onto Connaught and then HWM before starting his own business creating high-quality leather and wood-rimmed steering wheels, thus Moto-Lita was born.
Moto-Lita steering wheels quickly built a reputation for creating the highest quality motorsport steering wheels and soon had full order books. Through the years since Moto-Lita has built steering wheels for enthusiasts and motorsport legends, through to major manufacturers such as Aston Martin, AC Cars, Austin Healey, Saab, Jaguar, Jensen, Rolls-Royce and MG.
Europa Specialist Spares has More >

When it comes to tidying the rear of your Type 3, regardless of whether it is a Fastback, Square or Notch a classy exhaust really will make all the difference.
And they don't come much smarter than this 304-grade stainless steel sports exhaust offering from Vintage Speed. Engineered to compliment air-cooled engines producing up to 125bhp, there is +/- 4mm adjustment on fitment to allow for narrow/stroker motors not to mention an M18x1.5 nut for a lambda probe to assist with fuel injection and carburettor set up.
Priced at £523.95 they are available to order online at HeritagePartsCentre.com by searching for part number More >
If a screw, bolt or other fastener is really difficult to access, perhaps on an engine, or under an inlet manifold, etc, a crow's foot wrench can be the tool of choice to reach around or under obstacles. However, there is an alternative: these mini ratchets from Laser Tools can allow the use of a standard socket in these situations.
Three sizes are available: a 1/4in drive (part number 8077), and 3/8in drive (part number 8078) or a 1/2in drive version (part number 8079). You can also purchase all three as a handy set (part number 8080).
The 1/4in drive version is More >
Sometimes you just want to gently blow the dust off a panel prior to painting, but the full workshop air pressure is just too much. Reach for the new adjustable-flow blowgun (part number 92624) from specialist bodyshop tool and equipment supplier Power-TEC.
The workshop air (maximum pressure 10 bar/145psi) is easily adjusted with the air-flow regulator from high to low. The gun is supplied with interchangeable short and long (112mm) nozzles providing an ideal solution for accessing restricted areas.
The long nozzle features an anti-marring tip to protect paintwork and fine components. As well as bodyshop use, the blowgun is perfect for More >

Much has changed at British Motor Heritage (BMH) since Graham Payne assumed the role of managing director in summer 2020. The manufacture of the company's core products has been meticulously reorganised, and a number of new product lines introduced.
Moreover, there has been a radical change to the company's secondary branding. Motoring Classics, BMH's original online marketplace for accessories, car care items etc, has been axed and in its place, the iconic Tex name has been brought to the fore. This significant makeover is reflected in two brand new websites – www.bmh-ltd and www.texautomotive.com.
BMH
The site dedicated to BMH itself provides full reference for the More >

Webcon has a Universal Throttle Wheel kit to suit the ever-popular Weber 32/36 DGV/DGAV and 38 DGAS/DGMS carburettors.
Part number LP4026 is superbly made in the UK to Webcon's extremely high-quality standards and will allow the installer to connect a car's throttle cable to the Weber carburettor regardless of the installation.
LP4026 includes throttle wheel, cable clamp, return spring and outer cable support and is priced at £44.03 inc VAT.
Available now from 01932 787 100 or visit www.webcon.co.uk ENDS.

Proform makes better cooling a snap with its 1-2-3 Radiator Systems. The systems feature a two-row aluminium radiator, aluminium shroud and one or two electric fans depending on the size of the radiator.
The trick is that Proform assembles the whole system for you – just pull it out of the box and install it in your vehicle.
The radiators feature TIG-welded tanks and a patented four-corner design that mounts the fan motor on a billet aluminium plate that sits inside a third tank located in the centre of the radiator.
That allows coolant to flow through the entire unit for maximum cooling. More >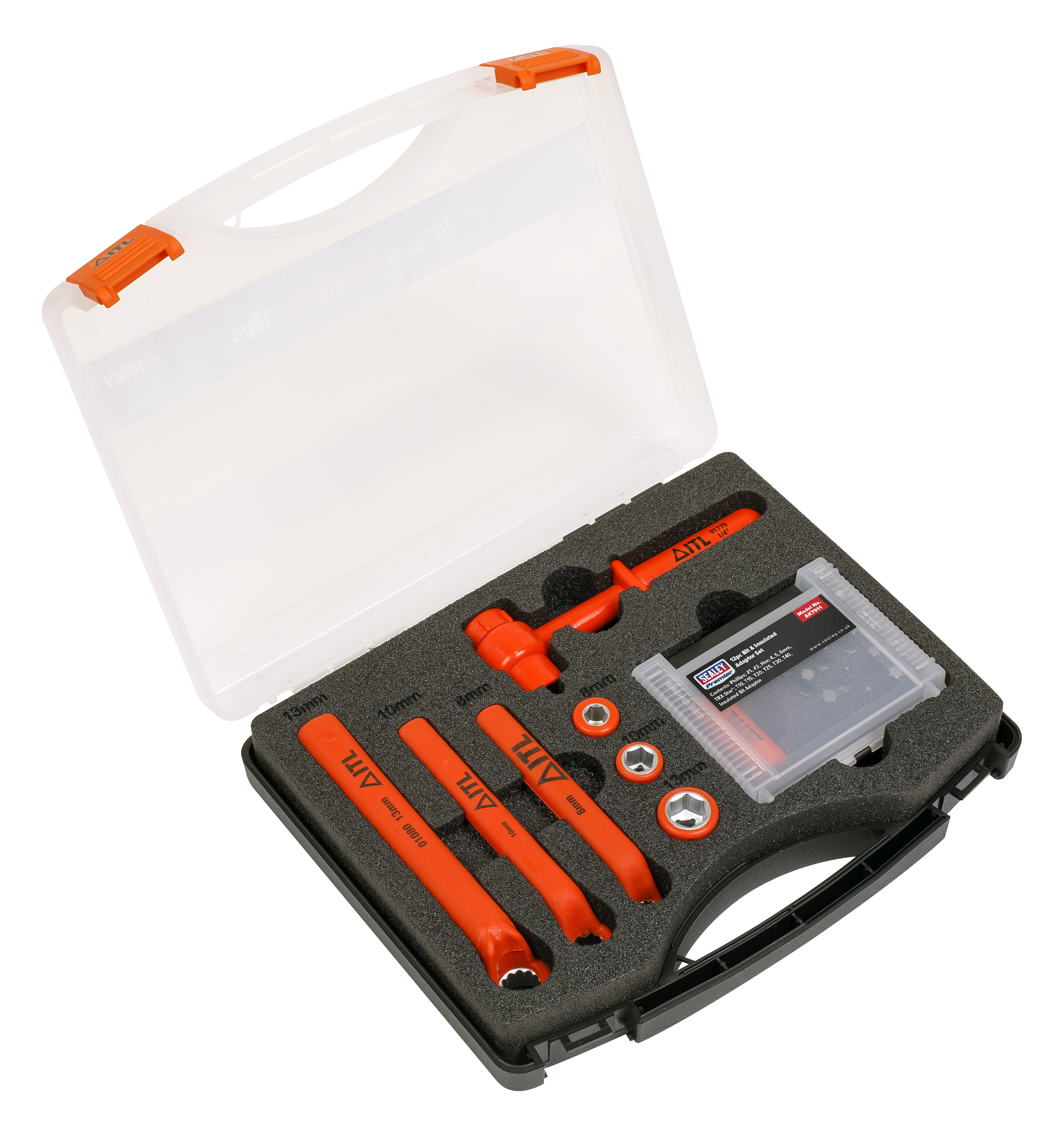 Currently on offer in Sealey's 2021 Hand Tool Promotion, are these new Soldering and Rework Stations.
Model No. SD007 – 300W Hot Air Rework Station with the automatic cooling system has a temperature range between 100-500°C.  It is suitable for de-soldering work on various components such as SOIC, CHIP, QFP, PLCC and BGA and the MCU confirms fast heat up, accurate and stable control on temperature.
SD008 is a 48W Soldering Station with rapid heat up. It has variable temperature control and maintains temperatures between 160-480°C. It comes supplied with a metal soldering iron stand, tip sponge and replaceable tip.
SD006 is a More >