admin
This user hasn't shared any biographical information
Posts by admin
Burton Power is proud to announce that it has been appointed as a dealer of the recently launched Powerflex Heritage range of polyurethane bushes for 'modern classic' cars from the past thirty years.
The Heritage range uses modern-day materials to enhance the performance, comfort and safety of the modern classic car. Unlike previous bush ranges, each application in the Heritage range has its own shore hardness designation to ensure improved suspension performance without discomfort or vibration.
The bushes come in the new subtle 'Classic' Dark Grey colour to retain the standard OE look of rubber whilst offering the performance and longevity of More >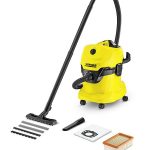 Kärcher, the world's leading cleaning solutions specialist, is pleased to showcase its versatile range of Outdoor Wet & Dry Vacuum Cleaners, specifically designed for cars, garages, gardens and other tasks too tough for indoor vac.
These robust machines are capable of taking on any task, wet or dry, and the powerful suction makes light work of everything from dust and sand to mud and gravel, using minimum effort and maximum speed.
The Outdoor Vacs can seamlessly jump from mud and gravel to dust and sand or even liquid spills without a pause in the intense suction power. The range includes different container More >

To complement its recently reintroduced 56mm and 63mm mesh air filters, Webcon has announced that a 70mm version is now available as well.
The 70mm filter is superbly manufactured in the UK and features the same three-layer mesh technology as proven on the previously introduced mesh filters.
The 70mm filter is suitable for Weber 48DCO/SP and 48IDA carburettors, as well as other 70mm O.D. airhorns. It can be ordered as part number AFM4870.
AFM4870 is simple to fit, offers excellent filtration with the minimum of restriction, and is especially useful on 48IDA downdraft carburettors to prevent the ingress of debris when the car More >

If you depend on your TIG welder for your work – or hobby – you'll already know not to use tap water on its own as a coolant. If you do the insides of your heater rad would end up in a sorry state!
However, even a recommended coolant can be improved upon. DEI TIG Chill Additive is designed to be compatible with all types of coolant and coolant/water mixtures and can even be used with plain water
DEI TIG Chill will:
• increase the thermal transfer of the coolant. • extend the coolant system life by reducing deposits. • reduce cavitation.
With winter coming More >

The B-G Racing Aluminium Camber Frame 3-Pin Adaptor is designed to convert the B-G Racing Aluminium Camber Frame (BGR307) into a 3-Pin hands-free measuring device.
The adaptor is produced from aluminium with a durable, black powdercoated finish and retails at £53.99 inc VAT.
For more call 01268 764 411 or visit www.b-gdirect.com ENDS.
Very impressed by Carnauba Spray Wax from the marvellously-named, Mr Bling car care.
It's an effective product good on any painted surface, plastic, metal, chrome, glass or vinyl surface.
An easy-on; easy-off wax that also has the ability to protect surfaces that it's applied too, while also giving a strong hydrophobic barrier against rain. It beads well. I know because we've had lots of rain!
The deep gloss shine was mirror-like and Carnauba Spray Wax is a water-based environmentally-friendly product with no harsh chemical, abrasives or silicones, meaning it's bodyshop safe.
The formula contains T1 carnauba wax and natural oils that aid that 'just More >
Oil coolers are designed to cool the oil in high performance and racing car engines. The cooler consists of a variable number of aluminium pressed plates. The oil-ways are interspersed with aluminium strip louvered and formed into corrugations to provide air-ways, see photos below. Read more about Oil Cooler design and how they work in Merlin Motorsport's article RACE CAR OIL SYSTEMS – AN OVERVIEW
The Castle Combe-based emporium supply Mocal, Setrab and PWR oil coolers which are oil-to-air coolers. The design of these oil coolers is beautifully simple and efficient.
Find out more here MOCAL, SETRAB AND PWR OIL COOLERS or call 01249 782 101 More >
New from Car Builder Solutions is this clever Ceramic Headlamp Plug (#HLPLGCER), which is the solution for uprated, high-power headlamp bulbs.
This standard-format headlamp plug is made from heatproof ceramic with a PVC outer sheath and is pre-wired with female spade terminals on 150mm long fly-leads.
WHITE – Low Beam
BLUE – High Beam
BLACK – Earth -12V
A bargain at just £3.60.
More information from www.carbuilder.com or 01580 891 309 ENDS.
The traditional upholstery or sail eyelet is used on many applications, from a host of different kitcar models on their hoods and tonneau covers to utility vehicle tarpaulin covers, and especially on boat and yacht sails.
The two-piece eyelets are readily available but how do you fit them? Reach for this new specialist riveting tool (part number 77157) from Gunson.
This is a precision-machined punch and die tool, manufactured in Sheffield. It is a traditional riveting hand-tool, used with a hammer to complete the riveting action. Each piece of the eyelet is placed either side of the pre-cut hole in the material; More >
A couple of emails into the office of late on the Kougar Sports, primarily asking whether the iconic kit is still available. Well, the answer is yes, but more on the present in a moment. Let's deal with the past first.
Created by ex-Crosthwaite and Gardner engineer, Rick Stevens, of Uckfield and based on Jaguar S-type mechanicals. Stevens came up with the aluminium-bodied prototype in 1976 and was inspired to produce his own car after his old S-type was looking a little tired.
He reasoned that despite the Jag's body fit for the scrapyard, if he used the sound mechanicals of the More >