admin
This user hasn't shared any biographical information
Posts by admin
After spending over ten years down on the south coast in Southampton, the prolific SuperCat has returned to Tiger Racing from the good guys at Southways Automotive.
Tiger sold a lot of CAT E1s and SuperCats and is well-placed to support existing owners and service new orders. The model is available now from www.tigerracing.com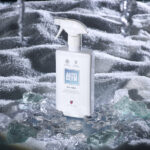 When it comes to New Year resolutions, statistics reveal that the UK's top three resolutions continue to be based around improving personal health and well-being. However, the biggest year-on-year increase is the resolution to spend more time with family.
These facts got Autoglym thinking. Seeing as we often attribute sentience to our cars – saying 'Ouch!' when we hit a pothole, for example – what sort of New Year resolutions would the four-wheeled member of our family make if it was given the opportunity? Surely it would also like to feel greater pride in its appearance and spend more quality time with More >

Now you can install heat and soundproofing material, as well as carpet and headlining, without the mess or masking associated with spray adhesive.
DEI's Adhesive Transfer Tape is a very aggressive, pressure-sensitive, double-sided tape designed to bond materials while maintaining a high-tack level.
The tape is also heat resistant which means that when the sun is shining your headlining won't end up falling on your head! In fact, DEi's Adhesive Transfer Tape will cope with temperatures from -30 to 120 degrees Celsius.
DEI's Adhesive Transfer Tape is available in single (#50205 – £10.94) or dual-roll packs (#50207 – £20.99). The tape measures 3in More >

Machine Mart is constantly adding to their extensive range of tools and machinery.
The Clarke CCO14D Abrasive Cut-Off Saw includes a 14in/355mm cutting disc and a powerful 2200w 230V motor. A quick clamp helps to securely hold the material that is being cut whilst the unit has a spindle lock for fast and easy replacement of the cutting disc.
It is able to slice quickly and cleanly through ferrous metal bar and tube only while also featuring a quick release vice assembly. It is adjustable from 0-45° for angled cutting with a carry handle for on-site handling.
Click here https://www.machinemart.co.uk/p/clarke-cco14d-14355mm-abrasive-cut-off-saw-220/ for more information.
Clarke Generators More >
Great for showrooms, workshops with hard floors and even your home the Kärcher FC 5 removes dust, small crumbs and pet hair and even wipes the floor at the same time – right up to the edge.
The rotating rollers are permanently wetted with freshwater, while the collected dirt is transported to the wastewater tank.
This leaves hard floors of all kinds (tiles, parquet, laminate, PVC and vinyl) 20 per cent cleaner than a conventional mop with a drying time of approximately two minutes.
The rollers are machine-washable at 60 ° C. Kärcher offers a wide range of detergents and different rollers for More >
Do you sometimes get a bit cold in the garage during colder months? This new mug from Ember might be the answer. A premium product fitted with a heating element it keeps hot drinks hot at any temperature between 50-deg-62.5-deg C for up to 1.5-hours or indefinitely if you keep it on its charging dock.
An LED warning light tells you when the drink is up to the required temperature and you can even control the mug via an app on your mobile phone. A range of colours are available and it is priced at £99.95 – visit www.ember.com ENDS.
More >

Joining the UK's specialist car ranks – but not a kit – in 2022 is the French-made No Smoke electric car, powered by an electric motor.
Available in France – located in Cerizay – for several years the popular little fun car is now on sale in the UK – in right-hand drive form – via East Sussex-based JLC Group.
The company is active in several sectors including airports, land, marine and rail and among their portfolio are blast doors, fire shutters, access gates and aviation ground power. They are also heavily involved with electric vehicles and they currently offer the ORCA More >

Dr Nick Mason of Essex-based Eco Classics has been electrifying a raft of kit and classic cars for several years including his own – and brilliant – Westfield Eleven.
In recent months he's also been working on an EV Conversion package that will be suitable for a variety of kitcars powered by the BL A-Series engine (as per the Classic Mini). Not only does Nick's kit satiate those who are already grasping electric propulsion but it also gives it a huge power hike. If you've got a kitcar that utilises the Mini's front subframe then you should be able to use More >

Our good friends at Woolies, the gurus, nay, meisters of soft trim parts and related essentials has a variety of useful tools for DIY trimmers including tailor's shears, staple guns, hog ring pliers, magnetic hammers (if you have to ask, move on, eh?!) and tools for fitting hood fastenings.
Click here to see the full range of tools available. More from www.woolies-trim.co.uk or 01778 347 347 ENDS.
Need to easily cut automotive body panels or sheet metal? Quickly remove exhaust pipes and clamps? Then reach for this new professional-quality air cut-off tool from Laser Tools (part number 7626) — the cut-off tool that really has been designed with the operator in mind.
Major features: a three-position flexi-head for unbeatable access in tight areas, plus the reversible function that ensures that the sparks are directed away from the operator. Similarly, the exhaust port direction is adjustable so that exhaust air can be directed away. The guard also swivels for optimum positioning plus better visibility. Contoured tool body for comfortable More >