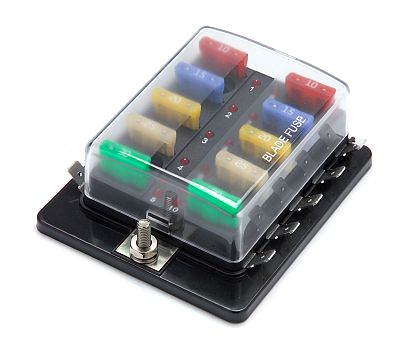 A new range of super-duper fuse boxes from those meisters of super-duper products, SVC.
These are a great idea, as they have one power feed in and then 4, 6 or 10 fused outputs. What's more each 'out' has an LED that lights up if that particular fuse has blown thus making it very easy to find out, which one is blown.
Prices as follows –
4 blade £11 inc VAT
6 blade £13 inc VAT
10 blade £15 inc VAT
More information and to order yours visit www.s-v-c.co.uk or 01827 67714 ENDS.