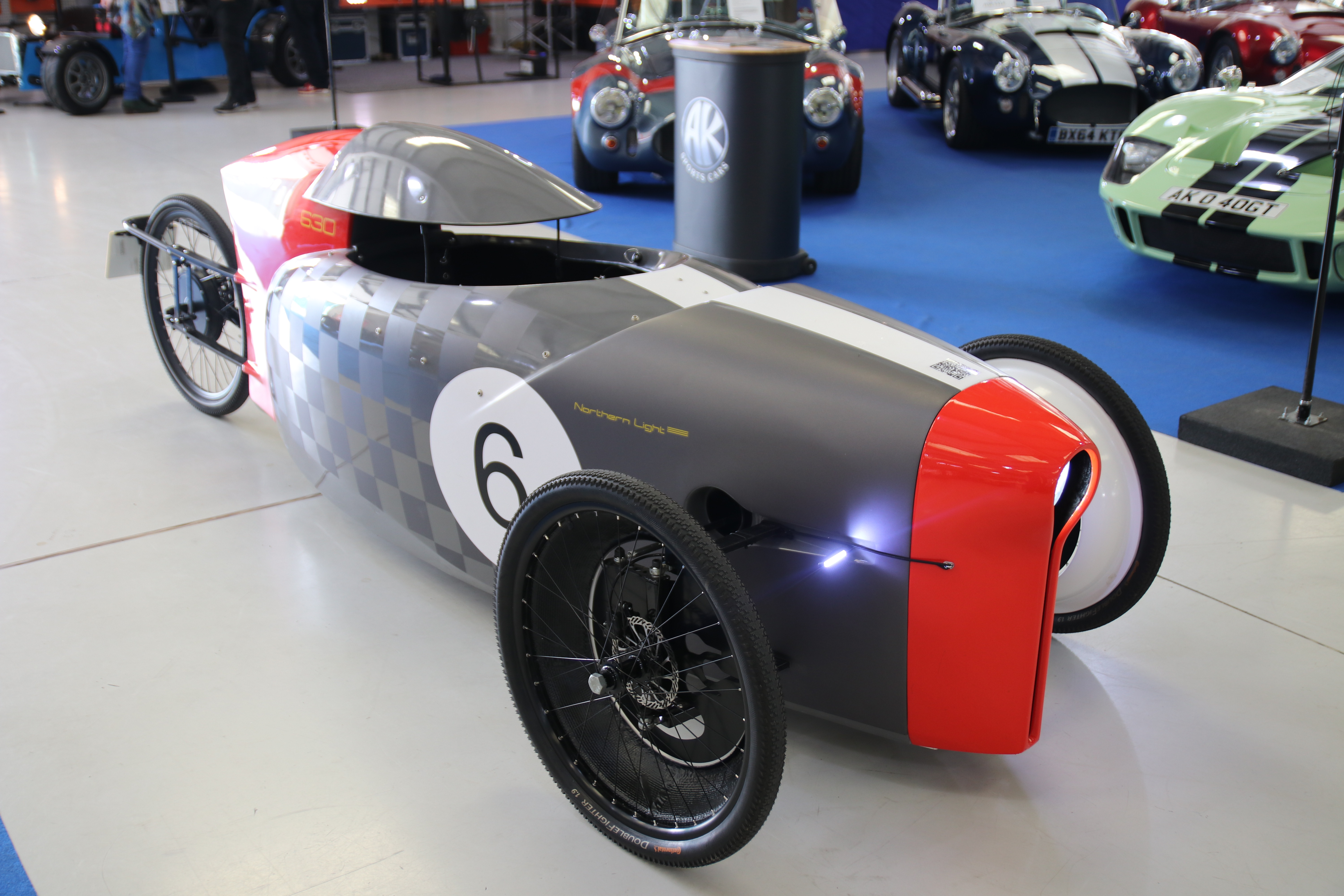 On Sunday morning at Malvern, a new kitcar rolled into the hall (having missed the first day due to other commitments).
The Northern Light 630, a very innovative three-wheeler, is classed as an eBike and weighs just 77kg. One of the men behind the project, Graham Browne, is a noted automotive designer.
He started working at TVR in Blackpool as a student under the late Peter Wheeler, initially working on the Tuscan, interior stuff on the Lee Hodgetts, Daren Hobbs and Martin Smith designed T350 and then the T400, Typhon, the Sagaris, Tuscan convertible and Sagaris 2 as chief designer.
When Wheeler moved on More >