BE A KING OF GLOSS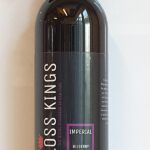 I've known about the Gloss Kings brand for some time and was very pleased to hear that in addition to selling other people's products they've recently launched their own range of products.
I recently needed to clean some filthy wheels on one of my cars so decided to put their new Bloodline iron fall-out remover and Knight, their wheel cleaner through their paces.
The rear wheels weren't too bad, so I used Knight on them, while the fronts were caked in crud so I reached for the more aggressive Bloodline product to help shift the grime and brake dust.
Firstly, Knight. It's one of those non-caustic wheel cleaners that smells a lot like oven cleaner, so it can deal with wheel cleaning very easily. In fact, I probably could have used it on all four wheels such was its capability.
I was impressed with the ease of application and how it dealt with the dirt and brake dust while removing it was simplicity itself.
A 500ml bottle costs just £9.99.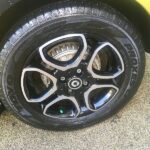 Meanwhile, Bloodline is an iron fallout remover that turns dirt and crud particles purple on contact. It made light work of my dirty front wheels and again was easy to use. Once I'd rinsed the wheels I then used Knight to give them a thorough clean and to make sure the dirt was truly gone.
A 500ml bottle of Bloodline costs £10.99.
Both products and the rest of the Gloss Kings range are available now from www.glosskings.com.
| | | |
| --- | --- | --- |
| | Print article | This entry was posted by admin on March 12, 2020 at 9:18 pm, and is filed under News. Follow any responses to this post through RSS 2.0. Both comments and pings are currently closed. |
Comments are closed.