admin
This user hasn't shared any biographical information
Posts by admin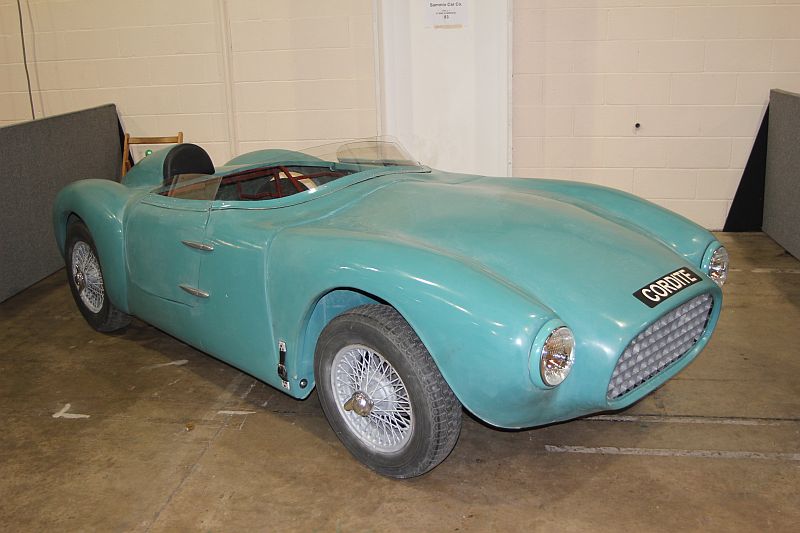 A kitcar manufacturer enjoying a very good 18-months is Sammio Motor Company who brought their latest model to Stoneleigh in May. Known as the Cordite it is the latest addition to the Sammio Spyder stable with this one being based on Triumph Spitfire rather than Herald, which has involved some re-jigging of the car's layout, with the cockpit moved back 8in resulting in a shorter rear section, which to these eyes gives the car a balanced stance. The 'valleys' in the Spyder's bonnet are also dispensed with to allow for fitment of the Spitfire's carbs, which has also resulted in More >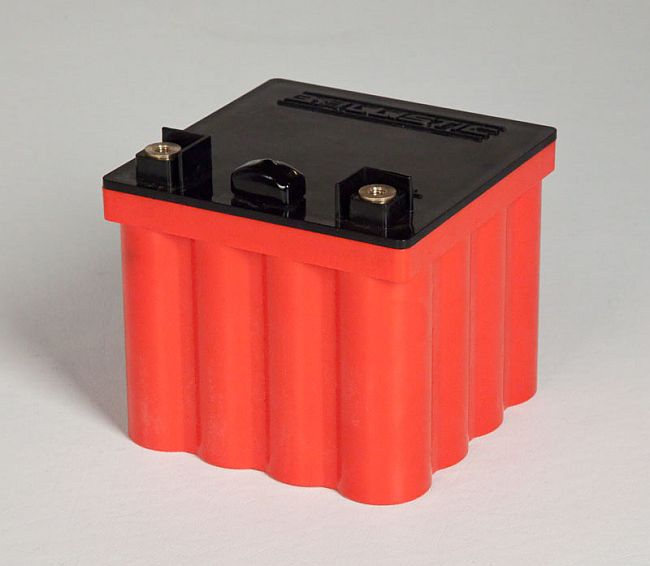 Racecarbattery.co.uk, in conjunction with Ballistic Performance Components, has launched the EVO2 for the UK motor racing and trackday market. A small, super-lightweight, battery, developed and made in the USA, the EVO2 uses advanced lithium ferrous energy storage technology, derived from work originally carried out by Texas State University for use in wind energy installations on agricultural land.
This led to the production of lightweight, non-toxic, storage cells using recyclable technology, with the benefit of minimal power loss even when the battery was not in use for prolonged periods. In such circumstances, the EVO2 experiences only a 10 per cent loss of More >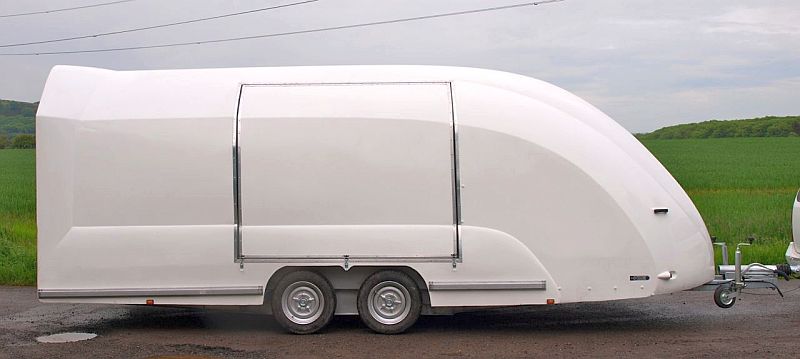 The superb new ECO-TRAILER from Middlesbrough-based eco-truck seems like an ideal product for kitcar enthusiasts and manufacturers.
It has a lot going for it in addition to the stylish looks and features as standard, a galvanised chassis, tilting bed and a 2000kg payload (3000kg gross) and costs £6720 inc VAT.
Also included are an electric winch, side door (left or right), strapping points and an adjustable front wheel stop-bar. Options include two-tone paintwork (£720), internal lighting (£114), resin coated floor (£240) and a tyre rack (POA).
Absolutely ideal for the kitcar market as it can carry pretty much any car and the company More >
Talking to our mate, Mal Curnin, boss of Yorkshire Engine Supplies the other day and he's currently working extra hard to keep up with demand.
For those that don't know, Mal is possibly THE man to go to for inline bike engines and supplies a whole raft of enthusiasts and kitcar manufacturers with their units and in addition to his engines being of good standard they also come with the appropriate paperwork and keys etc.
Mal can help you with any superbike engine needs and has all the usual suspects in his inventory including Suzuki Hayabusa, Suzuki GSX-R1000, Yamaha R1, Honda CBR1000 More >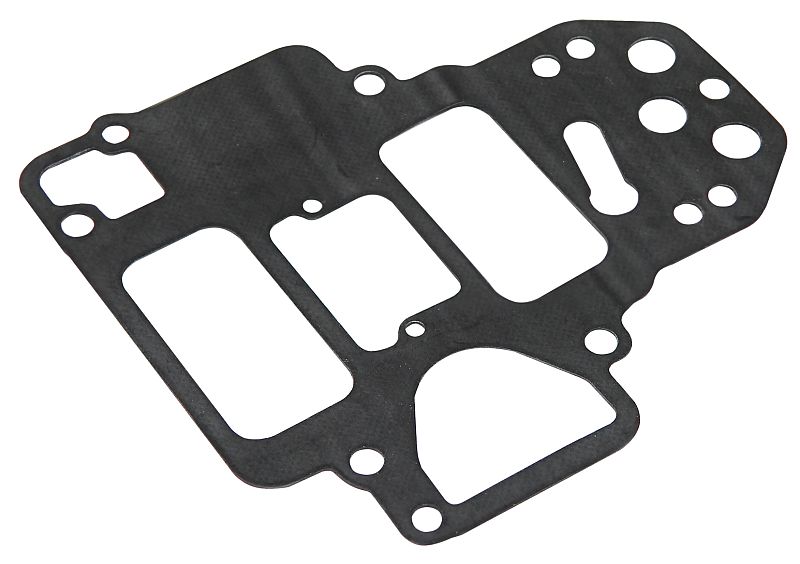 Webcon has announced the re-introduction of the rubber top gasket for the Weber DCOE carburettor.
Essential for turbocharged applications, the DCOE rubber-top gasket is available as part number 4171501100T and is priced at £19.30 inc VAT each.
Available directly from Webcon and from appointed Webcon dealers around the world.
More details from 01932 787 100 or via www.webcon.co.uk ENDS.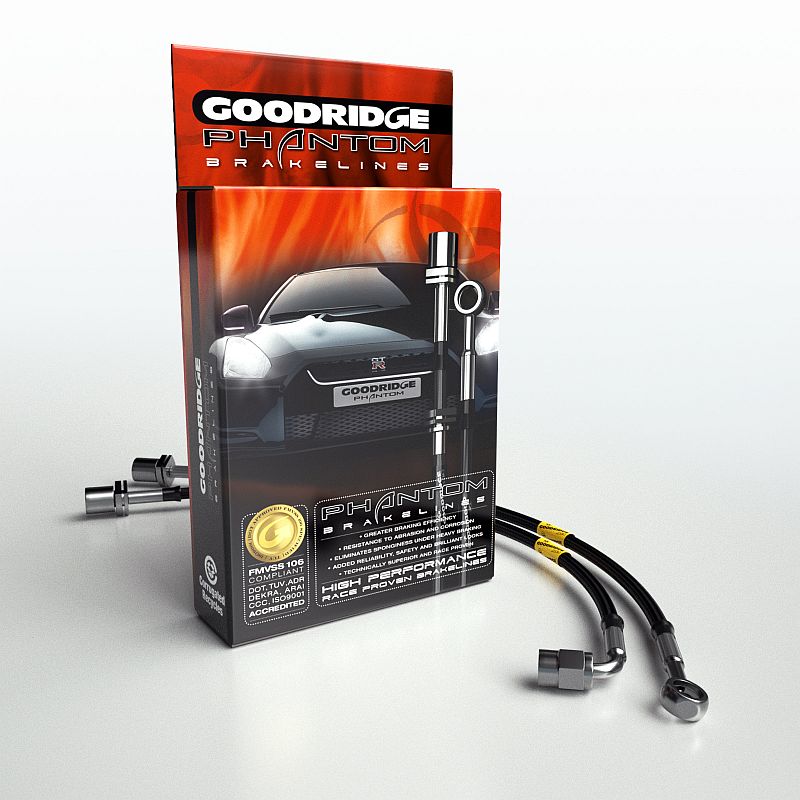 Goodridge Ltd has announced the launch of the new Phantom Series G-Stop brakeline kits for 2012.
Phantom car brake line kits feature black poly-coated Stainless braided PTFE hoses with Stainless steel hose ends, superseding the current clear-coated stainless steel kit range. In addition to providing a more responsive and firm brake pedal by eliminating the 'spongy' feel that often accompanies stock rubber brake lines. Phantom kits provide Goodridge's race-bred, long term durability, quality and performance.
Replacing OE brake lines with –3 PTFE hose improves brake feel over factory lines, eliminates sponginess, and provides shorter stopping distances and consistent braking in performance applications. More >

WE'VE DRIVEN THE RAZOR AND IT WILL FEATURE IN THE JULY/AUGUST ISSUE OF TKC MAG – EXCLUSIVE . DON'T MISS IT.
Spoke to Dave Chapman, one half of Wigan-based Razor Cars, this week, and he tells me that he and John Barlow are still trying to cope with the sheer amount of orders and general enquiries regarding their all-new three wheeler…there really is an incredible buzz about this new arrival.
The car has been for its MSVA test and failed on a couple of trivial items and the guys fully expect the re-test to be a formality, while they have managed to More >

Dave Jones is a name familiar to many kitcar enthusiasts, as he formerly ran MR2 Kits, before selling the operation in late 2010.
Current custodian of MR2 Kits is Terry Cole, although he only supplies the GTF (F430) package and not the GTA (F360) or GTB (F355) body conversions.
Well, that's all changed this week, as Dave Jones is back! He's set up a new operation called 'Dave Jones Kitcars' and has both GTA and GTB kit packages available now at a kit price of just £1950 for both Toyota MR2-based models.
More from www.davejoneskitcars.com or 07855 549 112 ENDS.
More >

Turbo conversions are always very popular, so with that in mind, Jenvey has produced a useful modular system that can fit most applications. Through careful design they have created a plenum that will feed the air evenly over all four-cylinders.
The diffuser and top cover can be bolted on so that the air can be brought in from any of four positions. The sealing is achieved via 'O' rings so maintenance is easy, while there are positions for various take-offs.
The plenum is made from cast aluminium and cast in Jenvey's own foundry. The construction combines lightweight with high strength and it's More >

There are plenty of self-fusing silicone repair tapes on the market today, but there is only one genuine 'Rescue Tape'.
The product has been around for over six years in the USA and now it is available in Europe through Viper Performance.
Rescue Tape has a tensile strength of 950 psi, it resists 500 degrees F (260 degrees C), insulates up to 8000-volts and it can even be applied underwater and can also be used oil, hydraulic, fuel, water and air lines and is resistant to oil, fuel, acid and hydraulic fluid. It will create an air tight seal and can even More >