admin
This user hasn't shared any biographical information
Posts by admin

This new tap and die set with ratchet handle (part no: 5457) will cut both internal and external threads ranging from M3 to M12. The ratchet handle fits comfortably into the palm of the hand and makes one-handed thread cutting possible when access is difficult.
Supplied with two tap chucks, one die holder and a 75mm extension bar, the taps and dies are manufactured from high carbon steel for strength. All the taps and dies are available as spare parts to ensure a lifetime of use.
The set comes with comprehensive instructions and is available now at a price of £112.52 but More >

Newark short shorts? Shouldn't that be 'hot pants' then?! Er, maybe not!
Here's some other exhibits at Newark last weekend that stood out…
Loving the look of the still 'in-progress' STR from Lister Bell Automotive – Craig White is a skilled engineer and this is a serious piece of kit. www.listerbellautomotive.com
Another (Nottinghamshire-based) manufacturer, GREAT BRITISH SPORTSCARS, is selling plenty of kits at the moment and they had a fine display of their many wares, including this lovely ZERO, at Newark. www.greatbritishsportscars.co.uk
Loved the DNA Automotive stand, which featured this gorgeous, 5Scudo, model. www.dnaautomotive.com
MNR Ltd showed the new hardtop arrangement for their VortX range More >

It was good to see Dave Jones at Newark with his recently re-acquired GTA Toyota MR2 body conversion kit, which looked pretty fine to these eyes.
We'll have a feature on this soon, in the meantime, find out more about how Dave says you can build a GTA kit from around £6000 at www.davejoneskitcars.com or at the other end of 07855 549 112

Tribute Automotive brought not one but two examples of their new Mazda MX-5-based MX250 along to Newark last weekend.
The red car shown here is based on a Mk1 example of the iconic Japanese roadster, while Tribute boss, Chris Welch, also had a Mk2-donored version (albeit un-painted) on show outside. The pretty little body conversion seemed very popular all weekend.
More from www.tributeautomotive.com or by calling 07901 544 241 ENDS.

It was good to see Ronart Cars and their marvellous W152, at Newark show last weekend. The car celebrates its 25th anniversary in 2012, incidentally…
To help commemorate this notable milestone, the company is producing a run of three special edition W152s, while if you order a kit before the end of June 2012 you'll receive £1000 of accessories free of charge, to help you on your way with the build of this Jaguar-based delight…
More from www.ronart.co.uk or 01733 332 913 ENDS.


Founded in 2003, www.Breakeryard.com has helped more than 3.5-million motorists around the UK find new and used parts for their cars. The site provides an extensive, UK network of car dismantlers who are looking to sell car spares online for every make and model of vehicle.
Customers are able to submit one request that, in turn, is sent to every dismantler on the site. The scrap yards holding the parts then reply with competitive prices, which Breakeryard.com can then deliver.
Developed after one too many fruitless trips to local breaker yards and having to make endless calls to other breaker yards but still More >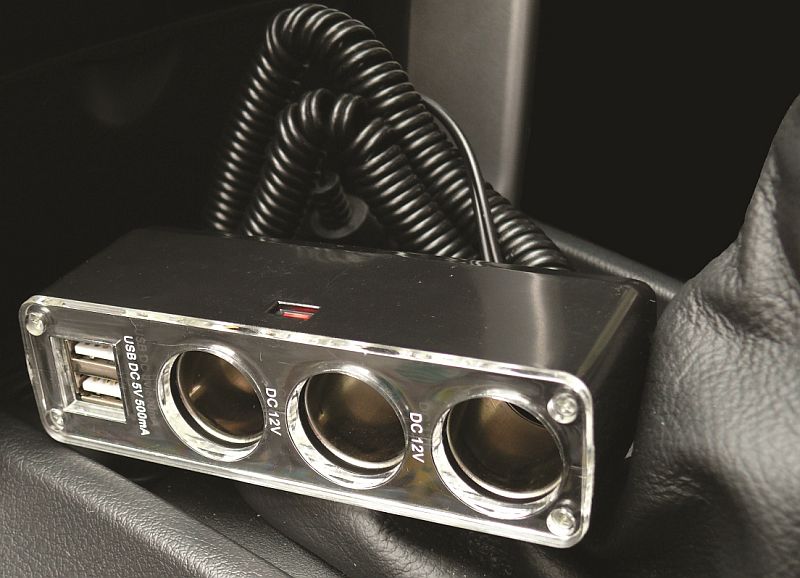 Saxon has introduced some great new products to retailers – the Sub Zero Ice car audio system and a range of socket extensions.
The multifunction car audio system has a host of features at an affordable price. The head unit boasts 4×40 Watts of maximum power and features an AM/FM tuner with presets and a brightly coloured LCD screen for easy viewing.
It has a detachable facia with carry case for extra security and is CD/MP3 and CD-R compatible – all for an RRP of £59.99.
For those who need their gadgets on the go, Sakura's stylish yet value for money socket extensions More >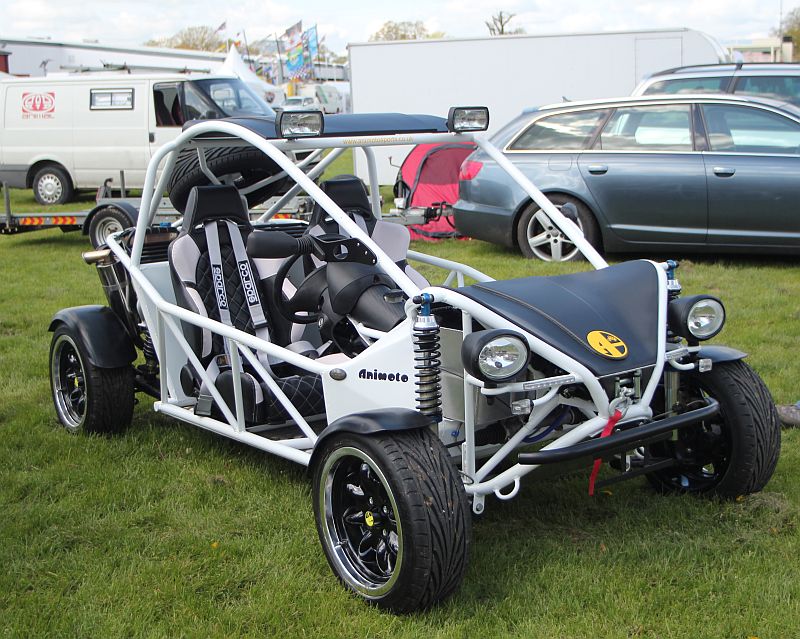 I've been keeping an eye on the little Fiat Seicento-based Animoto for a couple of years and spotted the current development prototype outside at Stoneleigh in May. It's the work of brothers Steve and Tony Bradshaw who set-out to build a car each and I reckon have made a pretty good job of it.
Great news is that the Animoto will be making its official show debut at NEWARK this weekend…
Just to re-cap, the Animoto buggy is a simple, lightweight fun vehicle, which can be used as a pure off-road vehicle or can easily be built to be fully road legal.
The More >