STEVE SAYS – FRIDAY, NOVEMBER 25, 2022
A very warm welcome to totalkitcar online … Great to hear that Ford has been re-manufacturing two of the classic engine blocks once more – the Ford Kent Crossflow and 1500 Lotus Twin Cam.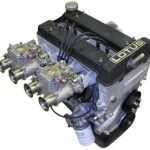 They are cast from all-new 'grey' iron with the twin-cam item also suits the Pre-Crossflow 1500cc, too.
Burton Power has awarded the new blocks with part numbers FP105 and FL105, respectively.
They are available now via specialists such as Burton Power. A more iconic and legendary parts supplier it's harder to find. More from www.burtonopower.com.
OUR WEBSITE UPDATE CONTINUES – The first chunk of the REVISED and UPDATED Goods & Suppliers directory is 'LIVE' now We've started to introduce some other new features to the site, too. Take a look at the MENU bar above.
You sadly won't find a Prawn Cocktail or a lovely Tomahawk Steak, but you will find lots and lots of kitcar goodness of a modern and classic variety. 
IF YOU LIKE CLASSIC KIT CARS & SPECIALS you are in luck. Clicking that button will take you back in time with features on old kitcars, personalities and generally interesting companies who worked within the specialist car and sixties motorsport movements. I really hope you are enjoying them. 
CLICK HERE this week to visit the latest feature in CLASSIC KIT CARS & SPECIALS which looks at the Rudolph Classic Roadster, known in the UK as the Evergreen Roadster, a very tasteful replica of the VW Typ 14 Karmann-Ghia convertible.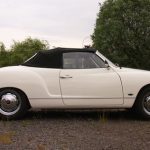 Incidentally, our ARCHIVES section is now part of CLASSIC KIT CARS & SPECIALS.
BLATANT PLUG – YOU CAN SUBSCRIBE TO TKC MAG BY CLICKING HERE.
Our popular TRACKDAY CALENDAR is where you can find out where, when and how much by CLICKING HERE. Now updated to cover November, December and January 2022.
The NOVEMBER/DECEMBER 2022 ISSUE OF TKC MAG is available NOW. It's in the shops and on digital platforms NOW.
Here's a sample of what we have for you, this time.
TONIQ CB 'T' – We follow up our 20-year commemoration of the Toniq-R's debut in 2000 in the last issue with a first drive of the all-new CB version, this time. Four variants are available with the 'T' a roadgoing trackday variant with about 220bhp. STEVE HOLE headed to Perranporth Airfield in Cornwall for a go in it.
TECH AUTOS FFR TYPE 65 COUPE – We went to visit Factory Five Racing's official UK agent, Tech Autos in Poole to sample a right-hand drive version of the FFR Type 65 Coupe, which is heavily influenced by the Cobra Daytona but is actually some 13 per cent larger than that car.
VAUGHTONS – Ever wondered who makes enamel bonnet badges and emblems? Wonder no more. We visited Vaughtons, located in Birmingham's historic jewellery quarter to find out more about what the company can do for you, dear reader.
THE TKC MAG GUIDE TO OIL COOLERS! Our man JAMIE KING turns his attention to the world of oil coolers this issue.
WITHOUT OUR PAST! – Four more beautiful old archive photos hand-picked from our archive.
INDUSTRY GREATS – STEVE JOHNSON/MAGENTA CARS – Over a 12-year period in the seventies and eighties, Magenta Cars was one of the industry's leading lights and sold over 500 kits. STEVE HOLE recently caught up with the marque's founder, Steve Johnson for a look back at days gone by.
PROTECH SHOCKS – One of the industry's favourite suppliers of all things bump and rebound, the Wiltshire-based company has a story to tell.
INTRODUCING – AUTO ELECTRIX – Another Dorset-based company, this one not only specialises in fixing auto electrical maladies and dramas but they can also re-wind your alternator and dynamo via a handy mail order service with a fast turnaround.
TOM MONTAGU'S RADBOURNE-ABARTH 850 – A soft spot for all things Radbourne and Abarth means that we'll always include these cars in TKC MAG whenever we can. Tom's beautiful restoration is no exception.
HISTORIC SPECIALS DAY REPORT – We attended the 30th running of the Historic Specials Days at Burford on a blazing hot Sunday in August. Here are our highlights.
CHRIS HOLLIER'S NG TC V8 SPECIAL – A very special NG TC V8 from a very talented car builder. NEIL WINNINGTON went to visit Chris Hollier. 
FIND US IN GOOD NEWSAGENTS (and inevitably, some bad ones too, no doubt!) OR ORDER YOUR COPY VIA MAIL ORDER NOW… CLICK HERE.
WE'VE (FINALLY!) UPDATED OUR WHAT'S ON 2022 LIST. THERE ARE SOME 2023 DATES ON THERE, TOO. CLICK HERE TO GO THERE.
We also have the much-anticipated return of our GOODS & SUPPLIERS A-Z listing. A slow process to get that monster listing up and running but we're making progress. 
DID YOU KNOW? THE ORIGINS OF THE HUMBLE CABLE TIE
I was watching the BBC TV programme 'SAS: Rogue Heroes' the other evening (well, actually we binge-watched it on iPlayer!) and there was a scene with some prisoners of war in custody in the back of a truck with their hands restrained by cable ties.
Now, this was supposed to be 1941 and I was certain that the cable tie wasn't invented then, so I did some research.
I was correct. It first saw the light of day in 1958 when (Robert) Thomas & (Hobart) Betts employee Maurus Logan got the idea after visiting one of his clients, Boeing's factories in 1956. He was amazed at the hundreds of miles of wiring used on an aircraft build and the rudimentary way that they were fixed to the inside of the fuselage. 
He got to thinking and in 1958 he came up with the cable tie or to use its official brand name, the Ty-Rap. The rest, as they say, is history.
Thomas & Betts was an innovative company of its time. They rose to prominence in selling electrical conduit – and millions of miles of it – to electrical contractors in New York state, at a time when incandescent lighting was coming on stream. 
SNIPPETS 1……… Ahead of the 2023 edition of Autosport International, Europe's largest motorsport exhibition, motorsport fans have been asked to share their greatest Motorsport Memories. An expert panel including three-time Formula 1 world champion Sir Jackie Stewart, OBE has decided on the top ten moments and fans are invited to vote for the winner.
After debating a wide range of memories, the panel has agreed on a shortlist that includes iconic moments from the world of Formula 1, the World Rally Championship, British Touring Car Championship and 24 Hours of Le Mans.
From the great Sir Stirling Moss covering 1000 miles of twisting Italian roads at an average speed of 99mph in the Mille Miglia to Sir Lewis Hamilton's last-gasp title success at the 2008 Brazilian Grand Prix, the voting will take fans on a nostalgic journey down memory lane.
Fans will now cast their votes online for these top ten Memories. They will then be able to see the ten chosen moments displayed as prints in a gallery at Autosport International, held at Birmingham's National Exhibition Centre (NEC) on January 12-15, 2023.
The prints, supplied by Motorsport Images, will be prizes in a raffle to raise funds and awareness for Race Against Dementia, giving the fans a unique opportunity to take away a physical connection to their favourite motorsport memories.
Race Against Dementia is a global charity that uses pioneering research and a Formula 1 attitude to find a cure for dementia. The charity was founded by Sir Jackie Stewart, OBE, a three-time Formula 1 World Champion who won a total of 27 Grands Prix and was an incredible advocate for safety in Formula 1.
Sir Jackie Stewart, OBE will personally sign the top ten memories and officially open the display before taking to the main stage at the show to talk about his personal involvement with Race Against Dementia and sharing memories from his motorsport career.
The top ten Motorsport Memories
1955 Mille Miglia – Sir Stirling Moss wins the Italian classic with an average speed of 99mph.

1957 German Grand Prix – Juan Manuel Fangio triumphs at the Nürburgring despite having a slow pit stop and falling 40 seconds behind the leaders.

1966 24 Hours of Le Mans – Ford ends Ferrari's winning streak at Le Mans with the iconic Ford GT40.

1968 German Grand Prix – Sir Jackie Stewart wins by more than 4 minutes in wet, foggy conditions despite nursing his right wrist in a

plastic support due to a broken scaphoid.

1969 Italian Grand Prix – Sir Jackie Stewart, OBE beats Jochen Rindt, Jean-Pierre Beltoise and Bruce McLaren in a four-way fight for the win and takes his first world title.

1987 British Grand Prix – Nigel Mansell beats Nelson Piquet with a stunning overtake at Stowe corner at Silverstone, despite tyre problems in the early stages of the race.

1992 BTCC Silverstone – Tim Harvey wins the title whilst Steve Soper and John Cleland famously collide.

1995 Rally GB – Colin McRae wins Rally GB for the second consecutive time and takes his first WRC title over teammate Carlos Sainz.

2008 Brazilian Grand Prix – Lewis Hamilton passes Timo Glock on the final corner of the final lap in a wet/dry race to win his first world title by a single point.

2016 24 Hours of Le Mans – Toyota loses the lead and the chance to win Le Mans for the first time since its return on the last lap.
Fans can vote for their ultimate motorsport memory here: https://motorsportmemories.wishpondpages.com/top-10-vote/. Voting will close on  November 29. Tickets for the show are available to purchase at https://www.autosportinternational.com/.
Text MEMORY to 70215 to enter the raffle to win one of the top 10 motorsport memories prints.
Race Against Dementia is a registered charity in England and Wales (1165559.
SNIPPETS 2 ……..Visitors to the British Motor Museum have a wealth of options this Christmas, with a wide selection of Christmas events and gift ideas.
Christmas lunches are available on 11, 12, 13 and 16 December and are open to visitors, local companies, members, car clubs and community groups to book. Enjoy a seasonal two-course lunch with all the trimmings, served in the stunning roof-top Sky Suite, with entry to the museum included, all for £30 per person (member discounts apply). To find out more visit https://www.britishmotormuseum.co.uk/whats-on/festive-lunches. These must be pre-booked.
There will also be festive family activities running from December 16-23. Complete the Christmas jigsaw trail, searching for pieces of Santa's sleigh around the museum and then enjoy making automotive-inspired Christmas cards to surprise and delight family and friends.
Looking for that spark of inspiration for the perfect Christmas gift? The British Motor Museum has plenty to choose from! Home to over 400 iconic classic and vintage cars, the museum offers an extraordinary day out for petrolheads, culture seekers and lovers of all things British so why not give the gift of a visit to the museum – gift vouchers are now available to purchase online – and every purchase supports the charity.
Museum Membership gives Members free entry to the Museum including all special weekend show days. Members are also offered exclusive opportunities to preview great new exhibitions, take a private Museum tour and attend Members' only events. Membership is available for just £42 per year. Gift vouchers for Membership are available online.
To help make finding that perfect gift a little easier the Museum has put together a range of unique and memorable gift ideas.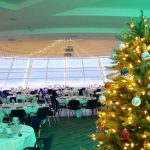 Heritage Certificates are an ideal gift for anyone who owns a cherished classic car and is available from just £43 plus P&P. The Certificate is an official 'Certified Copy of a Factory Record' showing the car's specification as it left the production line. Details are taken from the original production records created by many of the leading British motor manufacturers. 
Archive prints also make an unforgettable gift for a special car fan. Choose from a selection of unique images from the British Motor Museum Archive with everything from iconic British models to industrial streetscapes and milestone motorsport memories. Prices range from £25 for a small art print to £200 for a large solid wood framed print.
Other fantastic items available from the online shop include a Replica Tax Disc priced at £26, Mini and Land Rover 32GB USB sticks priced at £14 and £16 respectively, a reversible Land Rover Scarf priced at £14, and a bespoke 1000 piece British Cars of the 60's Jigsaw priced at £17.99. To see the full range visit https://shop.britishmotormuseum.co.uk/.
All shop purchases and visits help support the Museum as a registered educational charity No 286575.
SNIPPETS 3……..SPECIAL OFFER: 12 months FREE Total Motor Assist for all totalkitcar.com readers!
Designed to plug the gaps in motor insurance, this multi-car package for you and your family sits alongside your insurance and gives you vital extra services, including:
UK-wide accident recovery
UK-wide accident recovery
Approved accident repair
Like-for-like replacement car
Private treatment for injury
Specialist legal support
Saves you from paying any excess
Helps protect your no claims
24/7 UK-based helpline
Trusted by thousands of members and over 150 organisations, we're delighted to invite you to join for free today at https://tkc.assistprotect.co.uk.
Now with free cycling support and property damage repair as well when you join!
STEVO'S BEER TIP – VAULT CITY BREWING – KEY LIME PIE
CHAMPIONING THE BEERS OF THE UK'S BRILLIANT CRAFT – AND MICRO-BREWERIES
Nothing like enjoying a beer after an afternoon in the garage or following a drive out. OBVIOUSLY, we don't condone or promote drink driving at totalkitcar.com/TKC MAG but once the driving is done there's nothing like a quality drop of real ale. 
A mate lobbed me a couple of cans of an amazing beer called Key Lime Pie, which hails from Edinburgh-based Vault City Brewing. Described as a pastry-sour, it packs a punch at 7.5% ABV.
According to some blurb, I read the base beer brew has 400kg of lime juice along with its zest chucked into it. There's no doubt that the sour beer style has shown massive growth in 2022. 
They certainly play with your senses and Vault City's Key Lime Pie is no exception. A beautiful citrus lime smell hits you dead-on and I never thought I'd ever say this about a beer but you can almost taste the pie crust! Bonkers but well worth sampling. More from https://vaultcity.co.uk.
So, that's about it from me this week, so until next Friday, December 2, have a great week, enjoy life and your leisure motoring. 
Best regards  
Steve
| | | |
| --- | --- | --- |
| | Print article | This entry was posted by admin on November 24, 2022 at 6:39 pm, and is filed under Steve Says. Follow any responses to this post through RSS 2.0. Both comments and pings are currently closed. |
Comments are closed.