STEVE SAYS – SEPTEMBER 23, 2022
A very warm welcome to totalkitcar online … A bit of an unashamed Caterham Seven this week on the site what with news of two new models to join the iconic 65-year-old sportscar's line-up.
Also, we have news of a new Beaulieu bash coming that will surely be of interest to totalkitcar/TKC Mag readers.
Caterham and Lotus Seven owners and enthusiasts (that means ME and YOU!) are invited to join the inaugural Caterham Sevens Rally at Beaulieu National Motor Museum on October 1. and intended as a gathering for enthusiasts, by enthusiasts.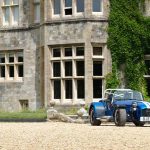 Caterham Cars, with the support from the Caterham and Lotus Seven Owners Club, welcomes owners from across the UK and beyond to the Hampshire venue. 
As well as an opportunity to meet other like-minded petrolheads, Caterham will also have a display of their latest – and new – models available. The admission price also includes admission to the Beaulieu attractions, including the National Motor Museum.
Please note, this event is open to Caterham and Lotus Seven vehicles only and no other Seven-inspired variants will be allowed entry (park in the public car park, eh?) although Caterham 21 owners/drivers are welcome.
Entry for Caterham/Lotus Seven drivers is from 10am. The Brabazon Restaurant will be open for bacon rolls, cakes, teas and coffee.
Sevens Adult admission is £22 with kids at £9.50. All others pay normal Beaulieu admission prices. More details from www.Beaulieu.co.uk.
OUR WEBSITE UPDATE CONTINUES – The first chunk of the REVISED and UPDATED Goods & Suppliers directory is 'LIVE' now We've started to introduce some other new features to the site, too. Take a look at the MENU bar above.
You won't find a Prawn Cocktail or a lovely Tomahawk Steak, but you will find lots and lots of kitcar goodness of a modern and classic variety.
IF YOU LIKE CLASSIC KITCARS & SPECIALS you are in luck. Clicking that button will take back in time with features on old kitcars, personalities and generally interesting companies who worked within the specialist car movement.
This week's feature in CKC&S takes a look at chassis fabricators par excellence Arch Motor & Engineering Co Ltd better known as 'Arch Motors. CLICK HERE to read that one.
Incidentally, our ARCHIVES section is now part of CLASSIC KIT CARS & SPECIALS.
BLATANT PLUG – YOU CAN SUBSCRIBE TO TKC MAG BY CLICKING HERE.
Our popular TRACKDAY CALENDAR is where you can find out where, when and how much by CLICKING HERE. Now updated to cover October, November and December 2022.
The SEPTEMBER/OCTOBER 2022 ISSUE OF TKC MAG is available for mail order NOW. It's in the shops and on digital platforms NOW.
Here's a sample of what we have for you, this time. 
CATERHAM SEVEN 420R SV – STEVE HOLE had a great time spending five days with the Caterham Seven 420R aka 'little bootboy' back in July. The only problem is it was during the scorching hot heatwave engulfing the UK. Although slightly uncomfortable, it didn't stop him from enjoying the car greatly. He's the first to admit that he never got anywhere near its full potential. By crikey, it put a smile on his face, which was good as he hates the heat.
CHESIL SPEEDSTER – We sent ex-911 & Porsche World editor, STEVE BENNETT off to Nottinghamshire to visit TKC MAG reader, Simon Ratcliffe and a look at his stunning Chesil. He loved it unsurprisingly. Stunning images by Antony Fraser, by the way.
HOW GOOD WAS THE TONIQ-R? – 2022 marks 20 years since Peter Filby invited four University of Huddersfield design course students along to his Donington show to exhibit their Toniq R. Surely the most notable alternative to the classic Lotus Seven ever produced, it is still available today but there's been some ups and downs since its debut. STEVE HOLE tells the story.
THE TKC MAG GUIDE TO ANTI-ROLL BARS! Who else but JAMIE KING could have written this one? A follow-up to his recent feature on suspension springs. It's a good one this.
WITHOUT OUR PAST! – Four more beautiful old archive photos hand-picked from our archive.
INDUSTRY GREATS – ROBIN HALL. A thoroughly deserved subject for Industry Greats, this issue. Best-known to the kitcar fraternity for the FBS Census and Edge Devil, there's so much more to Robin's career to tell you about, not to mention his latest creation, the Wells Vertige.
COUNTY BY COUNTY – Our geographical trawl of the UK pinpointing which towns have hosted kitcar manufacturers since 1949 reaches Kent this issue. These take a load of work and STEVE HOLE is currently preparing to tackle the monster kitcar county of the West Midlands, which will appear in our Christmas issue. 
DAVRIAN MK8 DRAGON RACECAR – Davrian racer, Ken Davies takes us back to the mid-seventies to tell us about exploits racing his Davrian Mk8.
NIGEL DEAN'S ULTIMATE ULTIMA BUILD – PART THREE – The 'detail' man is back with part three of his ultimate Ultima build. 
FIND US IN GOOD NEWSAGENTS (and bad ones too, no doubt!) OR ORDER YOUR COPY VIA MAIL ORDER NOW… CLICK HERE. 
WE'VE (FINALLY!) UPDATED OUR WHAT'S ON 2022 LIST. THERE ARE SOME 2023 DATES ON THERE, TOO. CLICK HERE TO GO THERE.  
Anyway, we have the much-anticipated return of our GOODS & SUPPLIERS A-Z listing. A slow process to get that monster listing up and running but we're making progress.
SNIPPETS 1……..Last week's open day at Rebel Performance was a roaring success including the attendance of the new owner of the company's North American agent, Dove Racing Enterprises so much so that Rebel PM MD has decided to do it again!
He told me: "Last weekend's open day was so successful that we've decided to hold another one – on October 8!
"We invite kit and specialist car enthusiasts to visit our workshop and view our tR1ike and Exobusa bike-engined sportscars. Available as self-assembly kits or turnkey cars. Demo rides are available to potential customers interested in experiencing one of our vehicles. All kitcar owners – and their cars – are welcome, too."
You can bag your free ticket now (to give them some idea of expected numbers) just take a look at the graphic accompanying this piece for instructions. See you there. In the meantime, visit www.rebel-pm.co.uk. 
SNIPPETS 2 …….. Nationwide roadside rescue and recovery provider Start Rescue has been named as the UK's leading breakdown company in a new Which? Recommended Provider customer survey.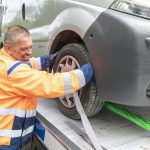 The research found that Start Rescue's full home, roadside and national annual cover was over £94 cheaper than the most expensive equivalent competitor – its most affordable policy beginning from just £19.75 per year. In taking the top spot in the Which? Recommended Provider Breakdown Services Survey the company has been placed ahead of some of the biggest names in breakdown, including the AA, RAC and Green Flag. 
Supported by a breakdown service team including hundreds of approved Recovery Operators throughout the UK and Europe, Start Rescue offers extensive coverage spanning over 45 countries. Accident rescue and misfuel cover are included in every policy, with the business priding itself on offering drivers' complete peace of mind as standard. 
"Recognition by the largest independent consumer body in the UK for the fourth year in a row is a huge achievement for our team," said Lee Puffett, managing director of Start Rescue. "I'm so proud of the fantastic feedback we continue to receive from our customers, which we believe is the mark of the quality and value for money offered by our range of breakdown cover." More from www.startrescue.co.uk.
SNIPPETS 3……..Our friends at XCP Protection are kindly offering totalkitcar/TKC MAG readers a 10 per cent discount on their brilliant THE ONE penetrating spray courtesy of one of their key retailers. All you have to do to obtain your discount is visit
www.mad4bikes.com and at checkout input the code 'TKCXCP10′. 
Thanks to Scott at XCP and the good guys at Mad4bikes for this.
SNIPPETS 4……..SPECIAL OFFER: 12 months FREE Total Motor Assist for all totalkitcar.com readers!
Designed to plug the gaps in motor insurance, this multi-car package for you and your family sits alongside your insurance and gives you vital extra services, including:
UK-wide accident recovery 
UK-wide accident recovery
Approved accident repair
Like-for-like replacement car
Private treatment for injury
Specialist legal support
Saves you from paying any excess
Helps protect your no claims
24/7 UK-based helpline
Trusted by thousands of members and over 150 organisations, we're delighted to invite you to join free today at https://tkc.assistprotect.co.uk.
Now with free cycling support and property damage repair as well when you join!
STEVO'S BEER TIP – POT BELLY BREWERY – PIGS DO FLY
CHAMPIONING THE BEERS OF THE UK'S BRILLIANT CRAFT – AND MICRO-BREWERIES.
Nothing like enjoying a beer after an afternoon in the garage or following a drive out. OBVIOUSLY, we don't condone or promote drink driving at totalkitcar.com/TKC MAG but once the driving is done there's nothing like a quality drop of real ale.
Enjoyed a couple of pints of Pigs Do Fly from Kettering's Pot Belly Brewery this week. It's a single-hopped, light lemon-hued pale ale of 4.4% ABV with a big hit of lemon zest, which gives way to lemon barley water and a hoppy, zingy citrus finish. More from www.potbellybrewery.co.uk.
So, that's about it from me this week, so until next Friday, September 30, have a great week, enjoy life and enjoy your leisure motoring.
Best regards 
Steve
| | | |
| --- | --- | --- |
| | Print article | This entry was posted by admin on September 22, 2022 at 6:39 pm, and is filed under Steve Says. Follow any responses to this post through RSS 2.0. Both comments and pings are currently closed. |
Comments are closed.