WHAT'S IT ALL ABOUT? Peter James Insurance totalkitcar LIVE – Saturday, September 21, 2013
JUST TO CLARIFY – THIS IS NOT A GENERAL OR SHARED TRACKDAY. IT IS totalkitcar LIVE™.
WHAT'S THE IDEA THEN? One day, back in about 2003, it struck me that although there's nothing wrong with a static-type kitcar show the real beauty of a lightweight, specialist sportscar is its grin factor, not to mention its performance potential. So, rather than just make the 'vroom vroom' noises why not allow them to be demonstrated? Turn-up at Blyton Park on Saturday, September 21st and if you like a particular car then go for a test ride in the passenger seat. Simple. This is an event that enables kitcar manufacturers to demonstrate their cars, thus highlighting a GREAT BRITISH industry to a wider audience.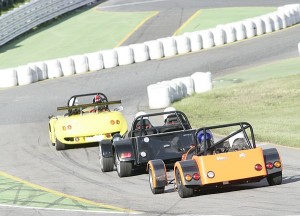 SO, IT'S A TRACK EVENT? Well, yes, but only in the sense that it is taking place away from the public highway on a dedicated and safely controlled environment. The emphasis is on test-driving the cars to potential customers not racing or messing about. The circuit will rigorously control safety standards. Traditional roadsters, three wheelers and glorious Jaguar replicas are all welcome.
THE EVENT HAS RUN BEFORE THEN? Yes, from 2005-2007 at Brands Hatch, Oulton Park and Snetterton and were kindly supported by MotorSport Vision. Sadly, the dip in the economy saw them take a rest, until now…
HOW DOES IT WORK? Much like a static kitcar show BUT the difference is that you can go for passenger rides – just rock-up to your chosen manufacturer and ask them.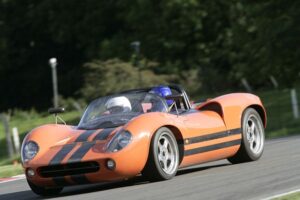 WILL MANUFACTURERS CHARGE FOR RIDES? If you decide on the day that you'd like to go for a passenger ride then it's free to sign-on and get a wristband at the control centre. Charges for rides will vary from manufacturer to manufacturer. Some tell us they won't charge for rides, others say they will charge a small fee and/or donate the money to a charity of their choice. I'm sure that if you end-up ordering a kit and have paid a fee for a ride, the manufacturer will refund it. Speak to each one before riding.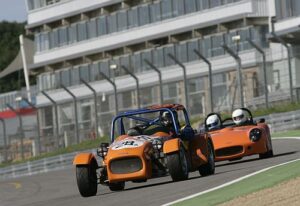 HOW MUCH IS IT TO GET IN? Adult tickets cost £5 in advance (CLICK HERE) or just £10 on the gate.
Accompanied children up to 16 will get in for FREE.
WHERE IS BLYTON PARK? It's in Lincolnshire near Gainsborough and the directions are on our www.totalkitcarlive.com or www.blytonpark.co.uk website.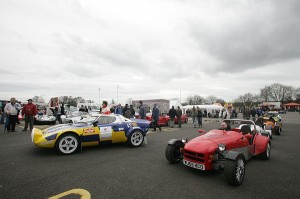 WHY BLYTON PARK? Well, if you've ever been there you'll understand why. Created by circuit owner, Richard Usher for people to have fun in their cars, the 1.8-mile track is great, billiard table smooth with plenty of run-off areas.
IS THERE ANYTHING ELSE TO DO ON THE DAY? Manufacturers will also have their static stands so as well so there'll be plenty to see, plus traders/accessories stands and of course a dedicated kitcar parking area.
CAN I TAKE MY CAR ON TRACK? No, not this year. This is our first time at Blyton Park and we are exclusively targeting this at trade demonstrations only. Next year, maybe…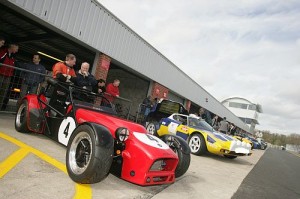 | | | |
| --- | --- | --- |
| | Print article | This entry was posted by admin on August 29, 2013 at 6:58 pm, and is filed under News. Follow any responses to this post through RSS 2.0. Both comments and pings are currently closed. |
Comments are closed.