WET AND WINDY WEATHER
With winter weather on the way (it says here! – ed), make sure you've got the essential kit to keep you safe and on the road during any cold snap.
Saxon is a distributor of well-known car care and accessory brands in the UK, like SONAX, Sakura, Metro, Slime, Stop-Lock, CTEK, LITTLE TREES® and Sub-Zero Ice has launched a range of products to ensure road users can keep their cars and their feet, on the road whatever the weather! The essential kit for your car boot includes:
Snow brush with detachable ice scraper, RRP £1.99 – This handy winter helper from Sakura lets you sweep away any snow on the windscreen allowing you to get on with de icing.
Traction Shoes, RRP £9.99: Keep your feet firmly planted on the ground with the Sakura traction shoes. Made from black rubber with metal spikes for added traction on slippery surfaces, they fit over shoes for ease of use. Available in three sizes – small (3-5), medium (6-8) and large (10-13).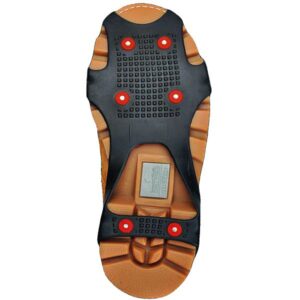 Ice Scraper with Mitt, RRP £2.99: Leave your CD cases intact and keep your hands warm as you scrape the ice from your car with this Ice Scraper Mitt from Sakura. It comes with an elasticated wrist to prevent slushy snow and ice getting inside and even has a fleece lining for extra warmth.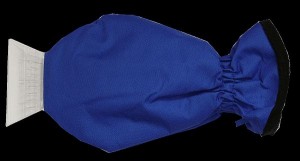 Windscreen Frost Protector, RRP £7.99: If you're leaving your car outside overnight, or even for a long period of time during the day, use the Sakura windscreen frost protector. It keeps your windscreen, side windows and wing mirrors protected from the frost, snow and ice. The Velcro fixings and suction cups make it easy to fit to most vehicles.
Portable snow shovel, RRP £8.99: Make sure you don't get stuck on that snowy hill with the Sakura portable snow shovel. It folds up for easy storage in your boot and extends to 83cm x 27cm. It's made from durable aluminium and plastic making it lightweight and ideal for extreme weather conditions.
Rubber all weather boot mat, RRP £19.99: Protect your boot carpet whatever the weather with this hard wearing boot mat. Wet and dirty objects and boots sit on the protective rubber matting which also prevents sliding.
Battery Chargers, RRP from £39.99-£299.99: A range of battery chargers from Sakura and CTEK will ensure your car and gadgets last the journey – however long it takes!  From 12V led acid automotive batteries, battery capacity from 15Ah to 120Ah. Easy to read 3-step LED charging gauge to a range of Intelligent Battery Chargers and Fully Automatic Battery Chargers, from Sakura. As well as CTEK's smart chargers and a selection of phone chargers and in-car heaters.
Emergency Tyre Sealant: Make sure you keep a bottle of Slime tyre sealant in your car to save you waiting around at the side of the road for emergency assistance. Slime's Quick Spair, RRP £9.99 (12oz) – £11.99 (16oz) seals the leak and temporarily re-inflates the tyre in one handy can. Its non-flammable, water soluble formula, makes it safe to carry in your car and is easily cleaned out of the tyre so that it can be professionally repaired, rather than replaced, if needs be.
It's also handy to keep a torch, like Rolson's 1 Million Candle Power Torch with rechargeable spotlight, De-Icer, Screen Wash, Booster Cables and a high-visibility vest and warning triangle, in your car if you're making long journeys. All of these products, and much more, are available via Saxon distributors.
To find your nearest stockist contact Saxon with your postcode on 01488 689 400 or www.saxon-brands.com ENDS.
Ends
| | | |
| --- | --- | --- |
| | Print article | This entry was posted by admin on September 13, 2012 at 3:11 pm, and is filed under News. Follow any responses to this post through RSS 2.0. Both comments and pings are currently closed. |
Comments are closed.